---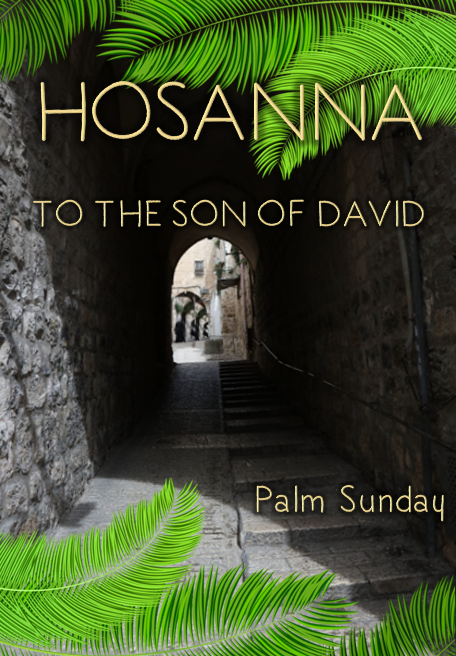 Palm Sunday – Year C – April 10, 2022
OUR WALK WITH THE LORD
Today we begin our Holy Week: a solemn celebration of our Lord's Passion, death, and Resurrection. All four gospels mention the triumph entry of the Lord to Jerusalem. Is it the only time Jesus has come to Jerusalem? If not, then why this entry has importance for the Evangelists?  The Gospel according to St. Luke mentions that Jesus was in Jerusalem when He was 12 in accordance with the custom of his parents who used to come every year to participate in the solemn celebration of Passover. If so, then what is the importance and significance of Jesus's entry to Jerusalem? Let me share a story by an unknown author which should help us to reflect on our own journey which must take with the Lord. This journey will bring us to meditate and reflect on some very important aspects of Jesus' triumphant entry to Jerusalem…
I sat, with two friends, in the picture window of a quaint restaurant just off the corner of the town square. The food and the company were both especially good that day.
As we talked, my attention was drawn outside, across the street. There, walking into town, was a man who appeared to be carrying all his worldly goods on his back. He was carrying, a well-worn sign that read, "I will work for food." My heart sank.
I brought him to the attention of my friends and noticed that others around us had stopped eating to focus on him. Heads moved in a mixture of sadness and disbelief.
We continued with our meal, but his image lingered in my mind. We finished our meal and went our separate ways. I had errands to do and quickly set out to accomplish them.
I glanced toward the town square, looking somewhat half-heartedly for the strange visitor. I was fearful, knowing that seeing him again would call some response. I drove through town and saw nothing of him. I made some purchases at a store and got back in my car. Deep within me, the Spirit of God kept speaking to me: "Don't go back to the office until you've at least driven once more around the square." Then with some hesitancy, I headed back into town. As I turned the square's third corner. I saw him. He was standing on the steps of the storefront church, going through his sack.
I stopped and looked; feeling both compelled to speak to him yet wanting to drive on. The empty parking space on the corner seemed to be a sign from God: an invitation to park. I pulled in, got out and approached the town's newest visitor.
"Looking for the pastor?" I asked.
"Not really," he replied, "just resting."
"Have you eaten today?"
"Oh, I ate something early this morning."
"Would you like to have lunch with me?"
"Do you have some work I could do for you?"
"No work," I replied. "I commute here to work from the city, but I would like to take you to lunch."
"Sure," he replied with a smile.
As he began to gather his things, I asked some surface questions.
"Where you headed?"
"St. Louis."
"Where you from?"
"Oh, all over; mostly Florida."
"How long you been walking?"
"Fourteen years," came the reply.
I knew I had met someone unusual. We sat across from each other in the same restaurant I had left earlier. His face was weathered slightly beyond his 38 years. His eyes were dark yet clear, and he spoke with an eloquence and articulation that was startling. He removed his jacket to reveal a bright red T-shirt that said, "Jesus is The Never-Ending Story."
Then Daniel's story began to unfold. He had seen rough times early in life. He'd made some wrong choices and reaped the consequences. Fourteen years earlier, while backpacking across the country, he had stopped on the beach in Daytona. He tried to hire on with some men who were putting up a large tent and some equipment. A concert, he thought.
He was hired, but the tent would not house a concert but revival services, and in those services, he saw life more clearly. He gave his life over to God.
"Nothing's been the same since," he said, "I felt the Lord telling me to keep walking, and so I did, some 14 years now."
"Ever think of stopping?" I asked.
"Oh, once in a while, when it seems to get the best of me. But God has given me this calling. I give out Bibles. That's what's in my sack. I work to buy food and Bibles, and I give them out when His Spirit leads."
I sat amazed. My homeless friend was not homeless. He was on a mission and lived this way by choice. The question burned inside for a moment and then I asked: "What's it like?"
"What?"
"To walk into a town carrying all your things on your back and to show your sign?"
"Oh, it was humiliating at first. People would stare and make comments. Once someone tossed a piece of half-eaten bread and made a gesture that certainly didn't make me feel welcome. But then it became humbling to realize that God was using me to touch lives and change people's concepts of other folks like me."
My concept was changing, too. We finished our dessert and gathered his things. Just outside the door, he paused. He turned to me and said, "Come Ye blessed of my Father and inherit the kingdom I've prepared for you. For when I was hungry you gave me food, when I was thirsty you gave me drink, a stranger and you took me in."
I felt as if we were on holy ground. "Could you use another Bible?" I asked.
He said he preferred a certain translation. It traveled well and was not too heavy. It was also his personal favorite. "I've read through it 14 times," he said. "I'm not sure we've got one of those, but let's stop by our church and see." I was able to find my new friend a Bible that would do well, and he seemed very grateful.
"Where are you headed from here?"
"Well, I found this little map on the back of this amusement park coupon."
"Are you hoping to hire on there for awhile?"
"No, I just figure I should go there. I figure someone under that star right there needs a Bible, so that's where I'm going next."
He smiled, and the warmth of his spirit radiated the sincerity of his mission. I drove him back to the town-square where we'd met two hours earlier, and as we drove, it started raining. We parked and unloaded his things.
"Would you sign my autograph book?" he asked. "I like to keep messages from folks I meet."
I wrote in his little book that his commitment to his calling had touched My life. I encouraged him to stay strong. And I left him with a verse of scripture from Jeremiah, "I know the plans I have for you, "declared the Lord, "plans to prosper you and not to harm you. Plans to give you a Future and a hope."
"Thanks, man," he said. "I know we just met and we're really just strangers, but I love you."
"I know," I said, "I love you, too."
"The Lord is good!"
"Yes, He is. How long has it been since someone hugged you?" I asked.
"A long time," he replied.
And so, on the busy street corner in the drizzling rain, my new friend and I embraced, and I felt deep inside that I had been changed. He put his things on his back, smiled his winning smile and said, "See you in the New Jerusalem."
"I'll be there!" was my reply.
He began his journey again. He headed away with his sign dangling from his bedroll and pack of Bibles. He stopped, turned and said, "When you see something that makes you think of me, will you pray for me?"
"You bet," I shouted back, "God bless."
"God bless." And that was the last I saw of him.
Late that evening as I left my office, the wind blew strong. The cold front had settled hard upon the town. I bundled up and hurried to my car. As I sat back and reached for the emergency brake, I saw them… a pair of well-worn brown work gloves neatly laid over the length of the handle. I picked them up and thought of my friend and wondered if his hands would stay warm that night without them.
Then I remembered his words: "If you see something that makes you think of me, will you pray for me?"
Today his gloves lie on my desk in my office. They help me to see the world and its people in a new way, and they help me remember those two hours with my unique friend and to pray for his ministry.
"See you in the New Jerusalem," he said. Yes, Daniel, I know I will…
"I shall pass this way but once. Therefore, any good that I can do or any kindness that I can show, let me do it now, for I shall not pass this way again."
Isn't it an amazing and faith filled story? As I mentioned above about the aspects of Jesus's victorious entry to Jerusalem and our walk with him, I feel his journey should be our journey and his victory must be source of our joy. There are many aspects related to his journey towards Jerusalem.
First of all, Jesus's vision and mission is clear because he knew why he came to the world as we read in the Letter to Hebrews "Since the law has only a shadow of the good things to come and not the true form of these realities, it can never, by the same sacrifices that are continually offered year after year, make perfect those who approach.  Otherwise, would they not have ceased being offered, since the worshipers, cleansed once for all, would no longer have any consciousness of sin?  But in these sacrifices, there is a reminder of sin year after year.  For it is impossible for the blood of bulls and goats to take away sins.  Consequently, when Christ came into the world, he said, "Sacrifices and offerings you have not desired, but a body you have prepared for me; in burnt offerings and sin offerings you have taken no pleasure. Then I said, 'See, God, I have come to do your will, O God' (in the scroll of the book it is written of me)." When he said above, "You have neither desired nor taken pleasure in sacrifices and offerings and burnt offerings and sin offerings" (these are offered according to the law), then he added, "See, I have come to do your will." He abolishes the first in order to establish the second.  And it is by God's will that we have been sanctified through the offering of the body of Jesus Christ once for all" (10:1-10). We too must have clear vision of our calling and mission. Every Holy Mass we attend is an invitation to continue our mission and journey as we hear "Go in peace, glorifying the Lord by your life".
Secondly Jesus is ready for the great act of God's love to share with all of us "God loved the world so much that he gave his only begotten Son, so that anyone who believes in him, may have life and life in abundance". Jesus has gone through persecutions and discriminations by the Pharisees and high authorities, and he knows very well about his fate, but he has forgotten everything because of love for the lost and scattered sheep "he had compassion for them". Are we ready to bear witness of his sacrifice in the secular world where everything is going against the faith?
Thirdly, he is riding on the donkey (shows his humility) but on horse or chariot because he was God's obedient suffering servant who came to do his will. Humility is a virtue and without it we can not walk with Jesus. Two years ago, I got the blessing and grace of the Lord to walk on the streets of Jerusalem and when I was walking, I could feel and imagine how the Lord must have felt the pain of the journey he was taking and what is coming to him next must have broken his heart and soul but "he was obedient to death, even death on a Cross. Lenten journey is a journey of humility for us because by receiving the ashes on our foreheads was a reminder that we must "repent and believe in the Gospel". Humility leads us every day to walk with the Lord in his journey of suffering and death which he took for our salvation.
Fourthly there will be two types of people walking with Jesus first who will be spreading their clothes on the ground and shouting Hosanna, Hosanna. These people have believed in Jesus, and they love to follow him. However, there is another group people who will be shouting crucify him, crucify him and will mock, taunt and slap him. What group we belong to is a very important question for us to ask?
Fifthly, the entry of Jesus to Jerusalem has also exposed the real faces of his own disciples who used to claim that even if they have to die with him or for him, they will, but when the time came, what did they do? One of them sold him for 30 pieces of silver, other denied him completely by saying he doesn't know him at all and some of them ran away, when he was arrested by the Roman Authorities. Don't we do the same? We do because we have no guts to stand for him. We like to serve both; him and the world. We betray him when we refuse to stand for our faith because we don't want to offend others. We have failed to understand what is right and what is wrong. Since we don't want to be excluded from our relationships, we continue to join the society and do what other are doing. Unfortunately, we have fallen into the same trap.  Whatsoever, the conclusion of this journey is so powerful, in spite of the unfaithfulness of the people, he showed his love for us by dying on the Cross. He has reminded us "There is no greater love than to lay your own life for the sake of one's friend". Although he suffers everyday for us but still, he continues to carry us in our suffering.
On one beautiful night, a devotee after worshiping God went to his cozy bed for sleep. It was cold night of winter season and in his quilt, he was having deep sleep. He had a very stunning dream; he dreamed that he was walking along the beautiful beach in the company of his loving God. While he was walking along the seashore, the scenes of different incidents and situations from his life flashed one by one across the dark sky. He kept moving and watching the different stages of his life, the good times as well as bad ones. After the last scene of life flashed before him, he looked back and noticed the footprints in the sand. For each scene, he noticed two sets of footprints in the sand. One belonged to his own and the other one to his Lord. All of sudden he noticed that at many times along the path of his life; especially at the very lowest and saddest times, there was only one set of footprints.
This really disturbed him, so he asked the God about it. He asked, "God, you said once I decided to follow you, you'd walk with me all the way. But I noticed that during the saddest and most troublesome times of my life, there was only one set of footprints. I don't understand why, when I needed you the most, you were not there for me." God laughed and after some silence whispered, "My precious child, I love you and never left you. When you were fine & healthy, I used to walk besides you. So, the extra pair of footprints was visible. When you saw only one set of footprints, it was then that I carried you during your tough times. Whenever you were in difficulties and problems, I was still protecting you."
May the Loving Saviour who died and suffered for us, help us to walk with him so that we may bear fruit for everlasting life and. Amen
Other Sermons In This Series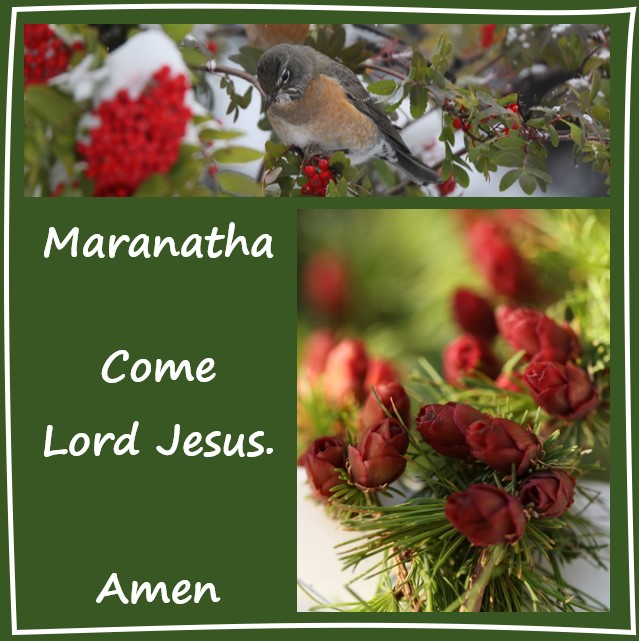 December 09, 2022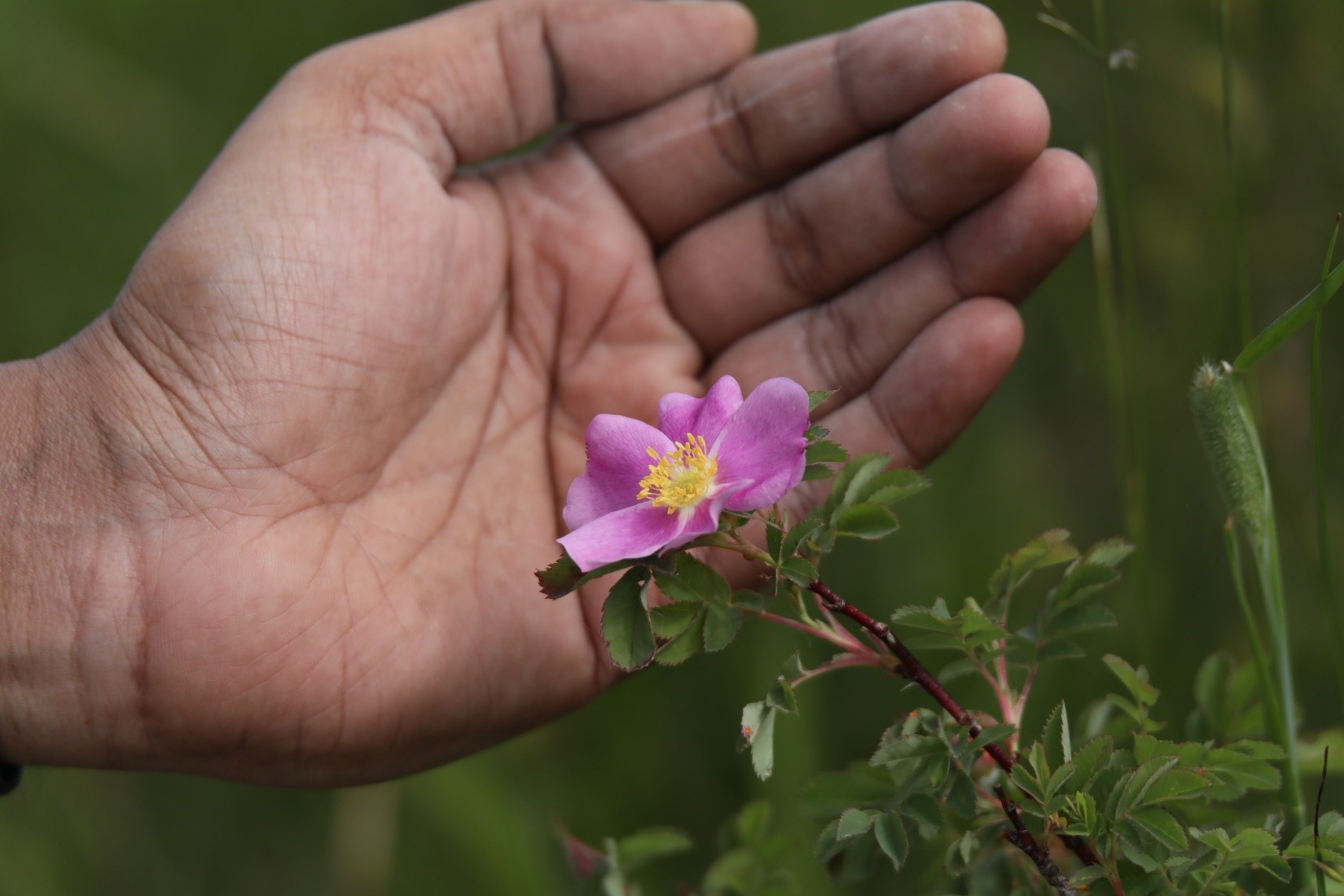 August 26, 2022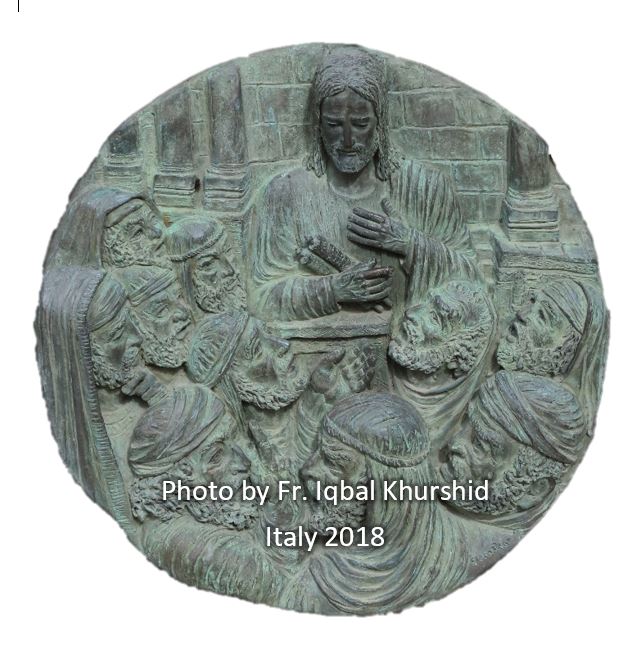 February 18, 2022