---
8th Sunday in Ordinary Time Year C – February 27, 2022
Self Conversion
In recent days the liturgy has led us to meditate on many Christian attitudes: to give, to be generous, to serve others, to forgive, to be merciful. These are approaches which help the Church to grow and "be one in heart and mind" like early Christians. We have walked with Prophets Jeremiah who was called a prophet from his mother's womb and was appointed as forfeit wall against people and Isaiah was purified from his sinful life to be messenger of God to the house of Israel. St. Peter was another personality for us to walk with and imitate who acknowledges his sinfulness and goes down to his knees in front of the Lord and the Lord makes him the fisher of men. As we are going to begin our Lenten journey with the Ash Wednesday, we are reminded to examine our inner self and work for self conversion which is needed the most today than ever before. On Ash Wednesday as our forehands will be marked with the Holy Ashes, we will be invited to work on our self conversion. As we reflect on the Word of God today, the Lord makes us consider one of these approaches, which he has already spoken of, and that is brotherly correction. The bottom line is: When a brother or a sister from the community makes a mistake, how does one correct them? Always through the liturgy the Lord has given us advice on how to correct others. But today he resumes and says: one must correct him or her, but as a person who sees and not as one who is blind. Luke (6:39-45): "Can a blind man lead a blind man?". It is easy to correct other people but most difficult task in the world not to acknowledge our faults but to correct.  Thus, to correct it is necessary to see clearly.
While reflecting on the Readings of this Sunday I found this interesting story which led me to entitle my reflection "self conversion". I strongly believe self conversion can take place only if we come out of own world and perspective of our personal understanding of things happening around us.
I had spent an hour in the bank with my dad, as he had to transfer some money. I couldn't resist myself & asked…
"Dad, why don't we activate your internet banking?"
"Why would I do that?" He asked…
"Well, then you won't have to spend an hour here for things like transfer.
You can even do your shopping online. Everything will be so easy!"
I was so excited about initiating him into the world of Net banking.
He asked "If I do that, I won't have to step out of the house?
"Yes, yes"! I said. I told him how even grocery can be delivered at door now and how amazon delivers everything!
His answer left me tongue-tied.
He said "Since I entered this bank today, I have met four of my friends, I have chatted a while with the staff who know me very well by now.
You know I am alone…this is the company that I need. I like to get ready and come to the bank. I have enough time; it is the physical touch that I crave.
Two years back I got sick, the store owner from whom I buy fruits, came to see me, and sat by my bedside and cried.
When your mom fell down few days back while on her morning walk. Our local grocer saw her and immediately got his car to rush her home as he knows where I live. Would I have that 'human' touch if everything became online?
Why would I want everything delivered to me and force me to interact with just my computer? I like to know the person that I'm dealing with and not just the 'seller'. It creates bonds of Relationships. Does Amazon deliver all this as well?"' Technology isn't life… Spend time with people … Not with devices
Isn't an amazing story to reflect on the Word of God which offers us "personal touch" to our inner and self conversion? In The First Reading taken from the Book of Sirach (It is also called Ecclesiasticus as it was the book of the Church given to new converts to read and mend their lives according to the salvific plan of God for them) opens the door to self conversion "When a sieve is shaken, the refuse appears; so, do one's faults when one speaks. The kiln tests the potter's vessels; so, the test of the just person is in tribulation". The Word of God is a testing machine for our self conversion "Indeed, the word of God is living and active, sharper than any two-edged sword, piercing until it divides soul from spirit, joints from marrow; it is able to judge the thoughts and intentions of the heart.  And before him no creature is hidden, but all are naked and laid bare to the eyes of the one to whom we must render an account" as it is written in the Letter to Hebrews. The day we will learn to work on our self conversion without judging, criticizing, hating and ill-feelings, we will be able to bear good and healthy fruits which will last forever.
St. Macarius of Egypt (c. 300 – 391) was a Coptic Christian monk and hermit. He is also known as Macarius the Elder or Macarius the Great, once told this story about himself: When I was a young man, and living in my cell in Egypt, they caught me, and made me a cleric in a village. Because I did not want to minister, I fled to another place. A man of the world, but of a devout life, came to help me, and took what I made with my hands and ministered to my needs. It happened that a girl of the village was tempted by the devil and seduced. When she was seen to be pregnant, she was asked "who was the father of the child?", and she said, 'It was this hermit who slept with me.' They came out, arrested me, and brought me back to the village; they hung dirty pots and jug handles on my neck, and made me walk round the village, beating me as I went, and saying, 'This monk has seduced our girl. Away with him, away with him.' They beat me until I was almost dead, but another hermit came and said, 'How long have you been beating that stranger monk?' The man who used to minister to my needs followed behind, much ashamed, and they heaped insults on him, saying, 'You supported this hermit, and look what he has done.' The parents of the girl said that they would not let me go unless I found someone to guarantee her support. I spoke to the man who used to minister to me and asked him to be my guarantor, and he gave a pledge on my behalf. I went back to my cell, and I gave him all the baskets I had, and said, 'Sell them, and give my wife some food.' Then I said to myself, 'Macarius, since you have found a wife for yourself, you need to work much harder to support her.' So, I worked night and day and passed on to her the money that I made. When it was time for the unfortunate girl to bear a child, she spent many days in labour, and still did not produce the baby. They said to her, 'What's the matter?' She said, 'I know why I am in agony so long.' Her parents asked her why. She said, 'I accused that hermit falsely, for he had nothing to do with it; the father is a young man named so-and-so.' The man who ministered to me heard this, and came to me with joy saying, 'The girl could not bear her child, until she confessed that you had nothing to do with it and that she had told lies about you. Look, all the villagers want to come to your cell and glorify God and ask your pardon.' When I heard this, I did not want them to trouble me, so I rose and fled here to Scetis. That was why I began to live here". How do we react if we are caught in the similar situation?
Our relationship with Lord will always bring us to eternal life and there will always be imperishability and immortality as St. Paul says in the Second Reading today. Our Saviour who died on the Cross for us has conquered the death and we with great joy can proclaim "Where, O death, is your victory? Where, O death is your sting?" I believe we can only inherit eternal life by our self conversion because that will always bring us to believe "God loved the loved so much that he gave his only Begotten Son, so that anyone who believes in him may have life and life eternal".
St. Macarius was once returning to his cell from the marsh carrying palm leaves. The devil met him by the way, with a sickle, and wanted to run him through with it but he could not. The devil said, 'Macarius, I suffer a lot of violence from you, for I can't overcome you. For whatever you do, I do also. If you fast, I eat nothing; if you keep watch, I get no sleep. There is only one quality in which you surpass me.' He said to him, 'What is that?' The devil answered, 'Your humility; that is why I cannot prevail against you.'   In today's Gospel Jesus speaks about humility which leads us to self conversion, in the passage of Luke's Gospel: correct others without hypocrisy, that is, with humility. It is good to point out to oneself if you must correct a tiny flaw there, consider that you have so many that are greater. The Lord says this effectively: first take the log out of your own eye, and then you will see clearly to take out the speck from the eye of another. Only in this way will you not be blind and will you see clearly to truly help your brother. Thus, humility is important to recognize that I am a greater sinner than him, a greater sinner than her. Afterwards I must help him and her to correct this flaw.
There is a sign which perhaps can help us: when one sees something wrong and feels that he should correct it but perceives a certain pleasure in doing so, then it is time to pay attention, because that is not the Lord's way. Indeed, in the Lord there is always the cross, the difficulty of doing something good. And love and gentleness always come from the Lord. Our self conversion leads us to understand that Jesus is the centre of our lives and without him we are nothing. How often do we work on our self conversion? It is easy to raise fingers on others than to correct ourselves.
In the Chinese folklore, there is the story of an ambitious young man who, on his twentieth birthday, became consumed with the desire to change the world. He spent the next 20 years trying to do that but couldn't. At age 40, he settled for trying to change China. He spent the next 20 years trying to do that but couldn't.
At age 60, he settled for trying to change his village. For the next 20 years he tried to do that but failed. At age 80, he decided to focus on changing his family. He spent the next 20 years trying to do that but couldn't. At age 100, he decided to focus on changing himself. But the next day, he died.
Our self conversion will always bear good fruit as a tree's quality can also be understood from fruits it bears. Indeed, those who are good draw good from their hearts and their mouths, and those who are bad draw bad, by practicing the most damaging exercise among us, which is grumbling, gossiping, speaking ill of others.   Let us consider a bit this lesson of Jesus and ask ourselves the question: How do I change or convert myself to become good disciple of Jesus?This whole line of reasoning on fraternal correction, demands that we not judge. Even if we Christians are tempted to act as scholars, almost as if to move outside the game of sin and of grace, as if were angels. This is a temptation that St Paul also speaks of in his First Letter to the Corinthians (9:16-19, 22-27): "lest after preaching to others I myself should be disqualified". The Apostle therefore reminds us, "a Christian who, in community, doesn't do things, even brotherly correction, in charity, in truth and with humility, is disqualified". Because he has not managed to become a mature Christian.
Other Sermons In This Series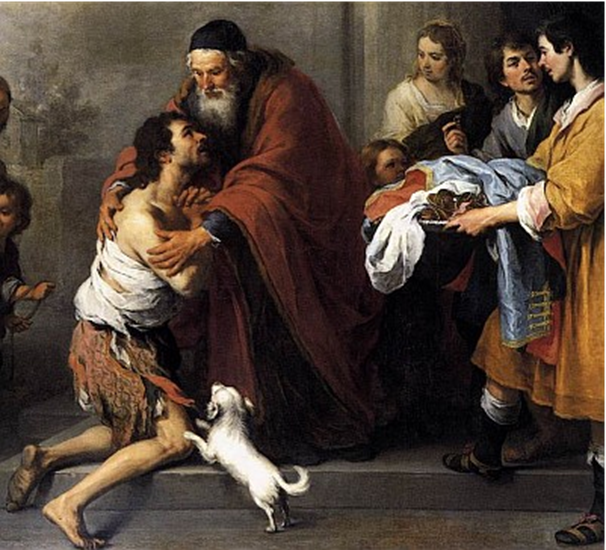 March 24, 2022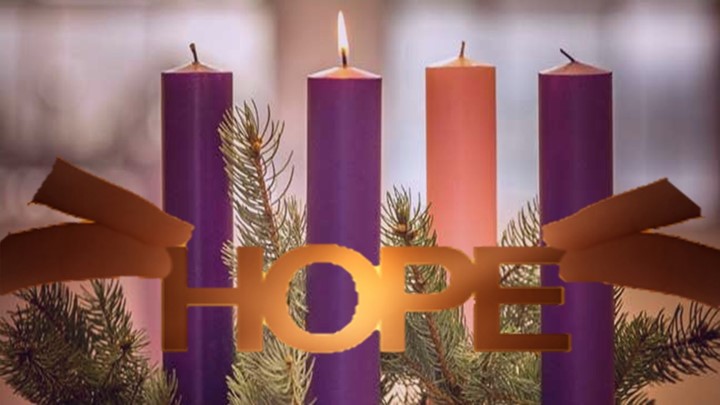 November 25, 2022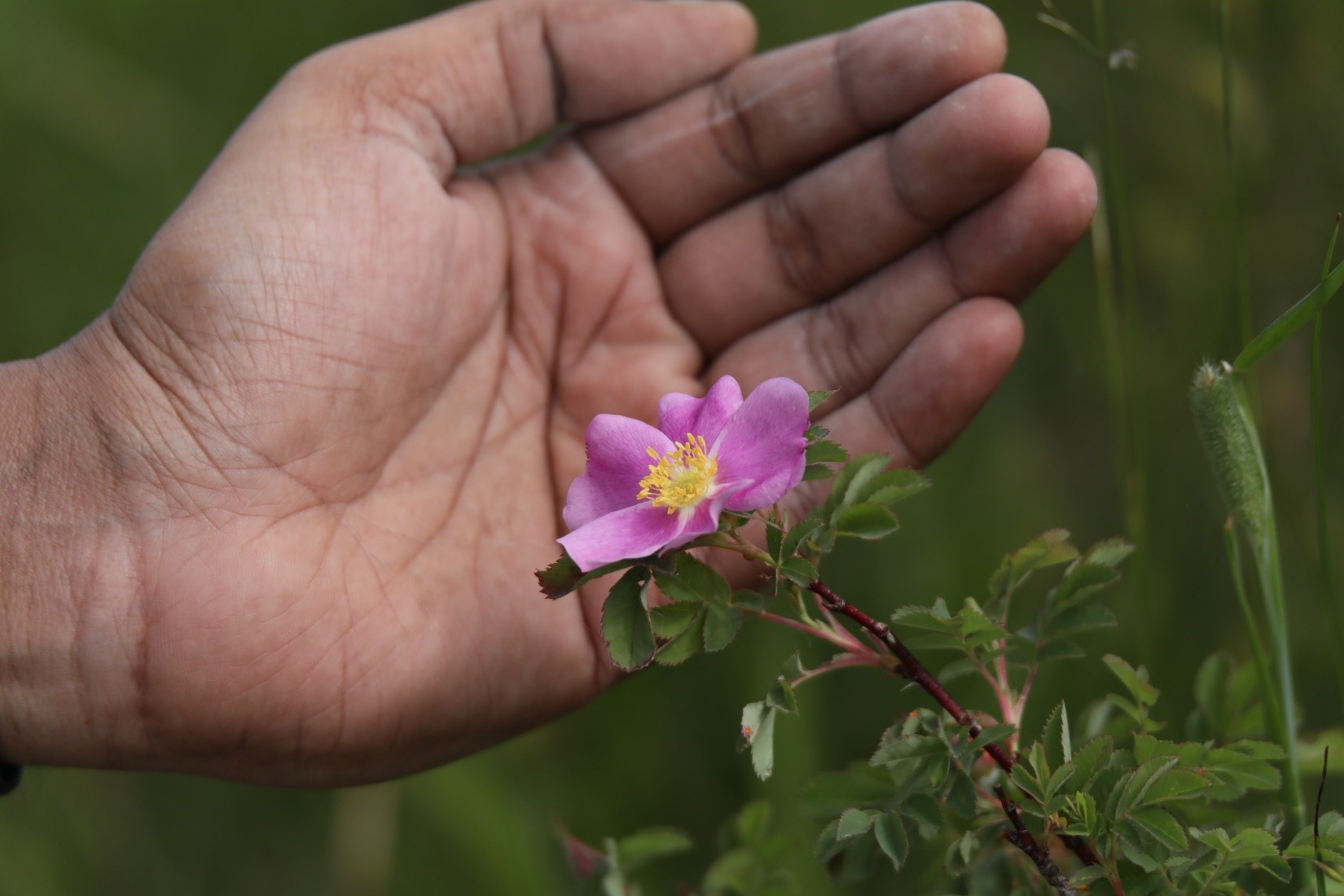 August 26, 2022