---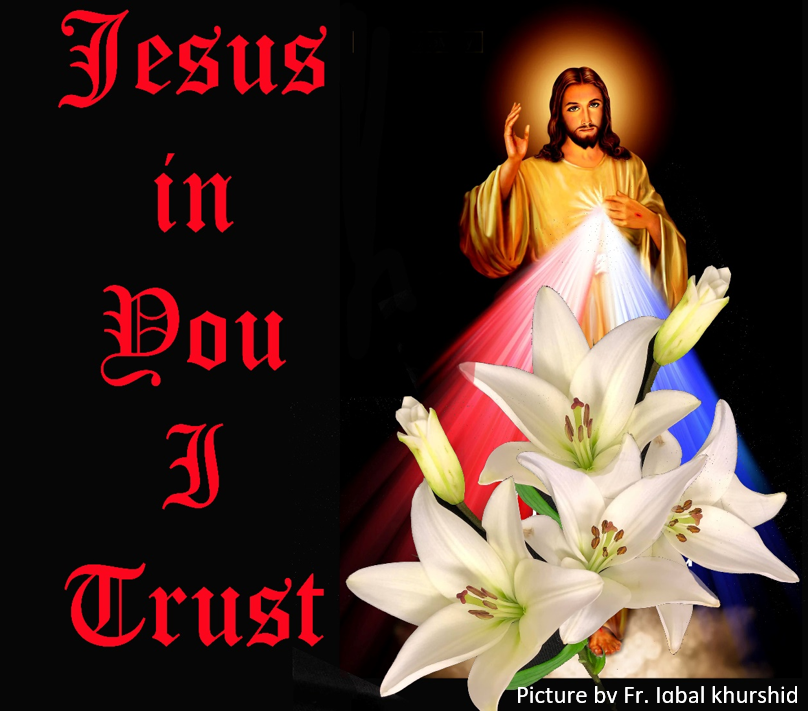 Divine Mercy Sunday Year C – April 24, 2022
New Creation in His Love
St. Augustine reflecting on the mystery of Easter say "I speak to you who have just been reborn in baptism, my little children in Christ, you who are the new offspring of the Church, gift of the Father, proof of Mother Church's fruitfulness. All of you who stand fast in the Lord are a holy seed, a new colony of bees, the very flower of our ministry and fruit of our toil, my joy and my crown. It is the words of the Apostle that I address to you: Put on the Lord Jesus Christ and make no provision for the flesh and its desires, so that you may be clothed with the life of him whom you have put on in this sacrament.
You have all been clothed with Christ by your baptism in him. There is neither Jew nor Greek; there is neither slave nor freeman; there is neither male nor female; you are all one in Christ Jesus. Such is the power of this sacrament: it is a sacrament of new life which begins here and now with the forgiveness of all past sins and will be brought to completion in the resurrection of the dead. You have been buried with Christ by baptism into death in order that, as Christ has risen from the dead, you also may walk in newness of life.
You are walking now by faith, still on pilgrimage in a mortal body away from the Lord; but he to whom your steps are directed is himself the sure and certain way for you: Jesus Christ, who for our sake became man. For all who fear him he has stored up abundant happiness, which he will reveal to those who hope in him, bringing it to completion when we have attained the reality which even now, we possess in hope. This is the octave day of your new birth.
Today is fulfilled in you the sign of faith that was prefigured in the Old Testament by the circumcision of the flesh on the eighth day after birth. When the Lord rose from the dead, he put off the mortality of the flesh; his risen body was still the same body, but it was no longer subject to death. By his resurrection he consecrated Sunday, or the Lord's day. Though the third after his passion, this day is the eighth after the Sabbath, and thus also the first day of the week. And so, your own hope of resurrection, though not yet realized, is sure and certain, because you have received the sacrament or sign of this reality and have been given the pledge of the Spirit. If then, you have risen with Christ, seek the things that are above, where Christ is seated at the right hand of God. Set your hearts on heavenly things, not the things that are on earth. For you have died and your life is hidden with Christ in God. When Christ, your life, appears, then you too will appear with him in glory".
Today we celebrate the Feast of Divine Mercy as it also called today Divine Mercy Sunday. Throughout the Lenten Observances we had been reflecting on the passion, death and resurrection of the Lord so that our faith may be renewed in the Lord. On Easter Vigil we witnessed the blessing of the fire and lighting up the Paschal Candle and then we all heard about the history of Salvation through the Sacred Scripture. These celebrations always encourage to believe that we the new creation and old humanity have died. Soon after Easter Sunday we are invited to celebrate Divine Mercy Sunday to reflect that His Mercy is beyond comparison and his blood and water flowing from his side make us a new creation.
A long time ago, there was a huge apple tree. A little boy loved to come and play around it everyday. He climbed to the treetop, ate the apples, and took a nap in the shade. He loved the tree and the tree loved to play with him. Time went by. The little boy had grown up and he no longer played around the tree every day.
One day the boy came back to the tree, and he looked sad. 'Come and play with me", the tree asked the boy. "I am no longer a kid. I do not play around trees anymore," the boy replied. "I want toys. I need money to buy them." 'Sorry…. but I do not have money, but you can pick all my apples and sell them. So, you will have money." The boy was so excited. He grabbed all the apples on the tree and left happily. The boy never came back after he picked the apples.
The tree was sad. One day the boy who now turned into a man returned and the tree was excited. 'Come and play with me' the tree said. "I do not have time to play. I have to work for my family. We need a house for shelter. Can you help me?'
'Sorry…. but I do not have any house. But you can chop off my branches to build your house." 'So, the man cut all the branches of the tree and left happily. The tree was glad to see him happy, but the man never came back since then. The tree was again lonely and sad. One hot summer day, the man returned, and the tree was delighted. 'Come and play with me!' the tree said. I am getting old. I want to go sailing to relax myself, can you give me a boat?' said the man. "Use my trunk to build your boat. You can sail far away and be happy." So, the man cut the tree trunk to make a boat. He went sailing and never showed up for a long time. Finally, the man returned after many years. 'Sorry, my boy. But I do not have anything for you anymore. No more apples for you', the tree said. "No problem, I do not have any teeth to bite' the man replied. 'No more trunk for you to climb on." 'I am too old for that now." The man said. "I really cannot give you anything, the only thing left is my dying roots,' the tree said with tears. "I do not need much now, just a place to rest. I am tired after all these years,' the man replied. 'Good! Old tree roots are the best place to lean on and rest come sit down with me and rest.' The man sat down, and the tree was glad and smiled with tears.
This is a story of everyone. The tree is like the Divine Heart of Jesus who provides us every blessing we need in our lives (please read Colossians 3:12-17). Even if we go away from the Lord and get lost in our daily chores and attractions of life, his mercy never ends but he works in such a mysterious way that we become new creatures in him "Remember Jesus Christ, raised from the dead, a descendant of David—that is my gospel, for which I suffer hardship, even to the point of being chained like a criminal. But the word of God is not chained. Therefore, I endure everything for the sake of the elect, so that they may also obtain the salvation that is in Christ Jesus, with eternal glory. The saying is sure: If we have died with him, we will also live with him; if we endure, we will also reign with him; if we deny him, he will also deny us; if we are faithless, he remains faithful for he cannot deny himself" (2Timothy 2:8-13).
St. Faustina was privileged to receive apparitions from Jesus emphasizing his mercy, and especially his mercy today. In short, her mission consists of reminding us of the immemorial, but seemingly forgotten, truths of our faith about God's merciful love for men, and in conveying to us new forms of devotion to The Divine Mercy, the practice of which is to lead to the revival of the spiritual life in the spirit of Christian trust and mercy. The Image of the Merciful Jesus. Its pattern was revealed in the vision St. Faustina had on February 22, 1931, in her convent cell at Plock. "In the evening, when I was in my cell," she recorded in the Diary, "I saw the Lord Jesus clothed in a white garment. One hand was raised in the gesture of blessing, the other was touching the garment at the breast. From beneath the garment, slightly drawn aside from at breast, there were emanating two large rays, one red, the other pale. …. After a while, Jesus said to me, "Paint an image according to the pattern you see, with the signature: Jesus, I trust in You" (Diary, 47). "I want this image …… to be solemnly blessed on the first Sunday after Easter; that Sunday is to be the Feast of Mercy" (Diary, 49).
Jesus for the sake of us died on the cross to save us and show his great love and mercy. He doesn't leave people alone in their pain and suffering but shows compassion "he had compassion on them because they were like sheep without the shepherd". He keeps inviting people to himself "Come to me all that weary and carrying heavy burden and I will give you rest". Through St. Faustina, Jesus inviting us to experience his love and mercy through the Sacrament of Confession. Jesus said to St. Faustina: My daughter, tell the whole world about My inconceivable mercy. I desire that the Feast of mercy be a refuge and shelter for all souls, and especially for poor sinners. On that day the very depths of My tender mercy are open. I pour out a whole ocean of graces upon those souls who approach the fount of My mercy. The soul that will go to Confession and receive Holy Communion shall obtain complete forgiveness of sins and punishment. On that day all the divine floodgates through which grace flow are opened. Let no soul fear to draw near to Me, even though its sins be as scarlet. My mercy is so great that no mind, be it of man or of angel, will be able to fathom it throughout all eternity. Everything that exists has come forth from the very depths of My most tender mercy. Every soul in its relation to Me will contemplate My love and mercy throughout eternity. The Feast of Mercy emerged from My very depths of tenderness. It is My desire that it be solemnly celebrated on the first Sunday after Easter. Mankind will not have peace until it turns to the Fount of My Mercy. (Diary §699). Furthermore, he added: "I want to grant a complete pardon to the souls that will go to Confession and receive Holy Communion on the Feast of My mercy." (Diary §1109). He continued to say, "Ask of my faithful servant a priest that, on this day, he tell the whole world of My great mercy; that whoever approaches the Fountain of Life on this day will be granted complete forgiveness of sins and punishment. Mankind will not have peace until it turns with trust to My mercy." (Diary §300)
Even today when we reflect on the Gospel, there we come to know that Jesus appears to his disciples and greets them with "Peace be with you". It shows the pure wishes of Jesus that he wants peace in the world. However sometimes we become like St. Thomas who didn't believe but doubted in the resurrection of the Lord. Our doubt will lead us to nothing, but belief will make us to do work of mercy to the share the love of Jesus which he shared on the cross. "My daughter, if I demand through you that people revere My mercy, you should be the first to distinguish yourself by this confidence in My mercy. I demand from you deeds of mercy, which are to arise out of love for Me. You are to show mercy to your neighbors always and everywhere. You must not shrink from this or try to excuse or absolve yourself from it. I am giving you three ways of exercising mercy toward your neighbor: the first – by deed, the second – by word, the third – by prayer. In these three degrees is contained the fullness of mercy and it is an unquestionable proof of love for Me. Yes, the first Sunday after Easter is the Feast of Mercy, but there must also be acts of mercy, and I demand the worship of My mercy through the solemn celebration of the Feast and through the veneration of the image which is painted. By means of this image I shall grant great graces to souls. It is to be a reminder of the demands of my mercy because even the strongest faith is of no avail without works". (Diary §742).
This feast is not only a day in particular for worshipping God in His mystery of mercy, but also a time of grace for all people. The Lord Jesus said: "I desire that the Feast of Mercy be a refuge and shelter for all souls, and especially for poor sinners" (Diary, 699). "Souls perish in spite of My bitter Passion. I am giving them the last hope of salvation, that is, recourse to My Mercy. If they will not adore My mercy, they will perish for all eternity" (Diary, 965, 998).
The greatness of this feast is measured by the measure of extraordinary promises that the Lord attached to this feast: Jesus said Whoever approached the Fount of Life on this day will be granted complete remission of sins and punishment" Diary, 300), and also, "On this day the very depths of My tender mercy are open. I pour out a whole ocean of graces upon those souls who approach the fount of My Mercy. Let no soul fear to draw near to Me, even though its sins be as scarlet" Diary, 699).
To profit from those great gifts we must fulfill the conditions of the Divine Mercy devotion (trust in God's goodness and active love toward neighbor), be in the state of sanctifying grace – having gone to Holy Confession, and worthily receive Holy Communion. Jesus explained: "No soul will be justified until it turns with confidence to My mercy; and this is why the first Sunday after Easter is to be the Feast of Mercy, and on that day, priests are to tell everyone about My great and unfathomable mercy" Diary, 570).
Once a Japanese Zen master, forgave a thief for stealing in the most inspiring way. He once went into seclusion for weeks, and people from all over Japan came to learn from him and take part in the seclusion. But soon, they began to notice that someone was stealing things in this gathering. They immediately informed Master, but he was not willing to take any action against the thief. This incident happened the next day, too; the pupils caught the man stealing again and told Master about it. Once again, Master ignored the whole incident and did not do anything to the thief.
Finally the people objected that they could not go on with the seclusion and mediation when they knew a thief was among them. Everyone asked Master to take the matter into his hands and expel the thief. No one was willing to stay unless the thief went away. These were master's words when everyone asked him to take action and stop the thief:
"Brothers, you are wise. You know what is right and what is wrong. This brother of ours, does not know right from wrong like you. If I do not teach him, then who will? I am not going to expel him. Even if it means that you all will leave, I am going to keep him beside me." The thief, of course, heard everything and was greatly impressed by master's compassion and big heart. He burst into tears and swore to himself that he would never steal ever again.
Even something like burglary, which seems rather a small deed compared to more significant matters, can show you how much better people have in their hearts and how good they are capable of being. The Master decided to forgive the thief even if it meant that no pupil would ever attend his sessions of seclusion anymore. But he did it to prove that goodness, forgiveness, and patience are always stronger than any form of punishment.
Jesus does the same in our weaknesses and failures, he forgives us and loves us "there is no greater to lay one's life for another". So today on the Feast of Divine Mercy Sunday let us ask Jesus   to help us believe in him and become new creation so that we wholeheartedly say "Jesus I trust in you".
Other Sermons In This Series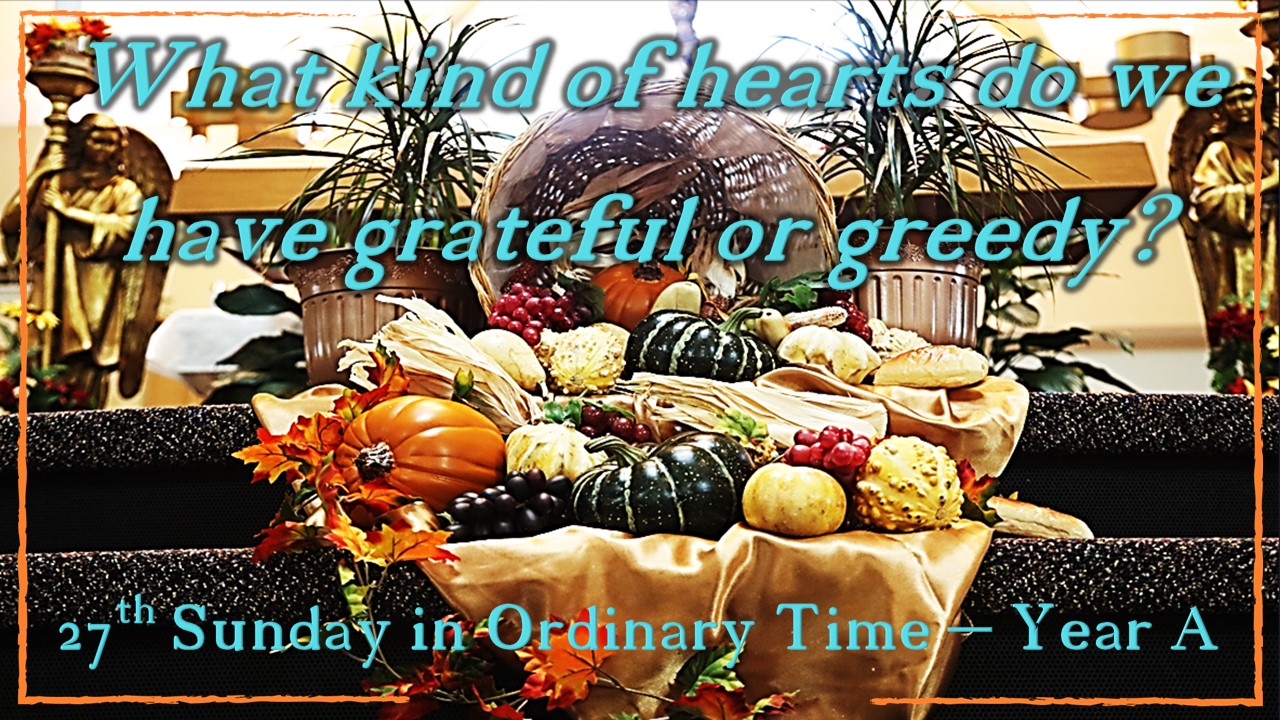 October 06, 2023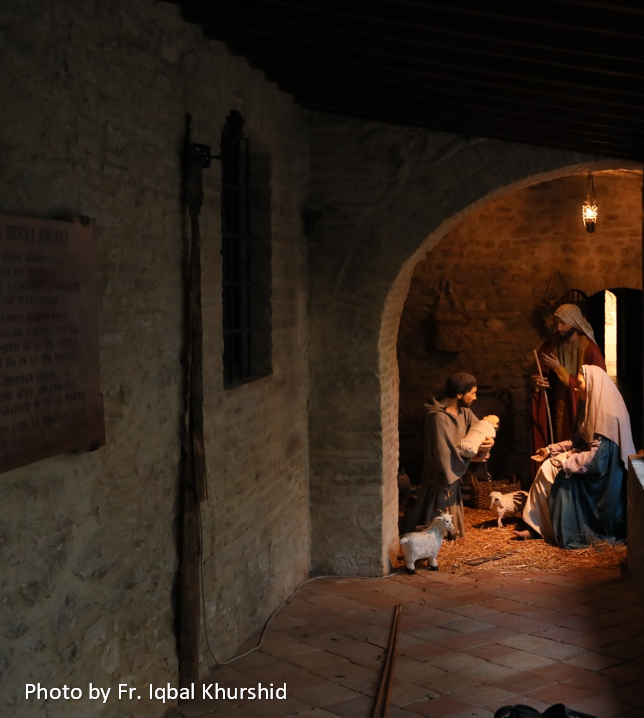 December 10, 2021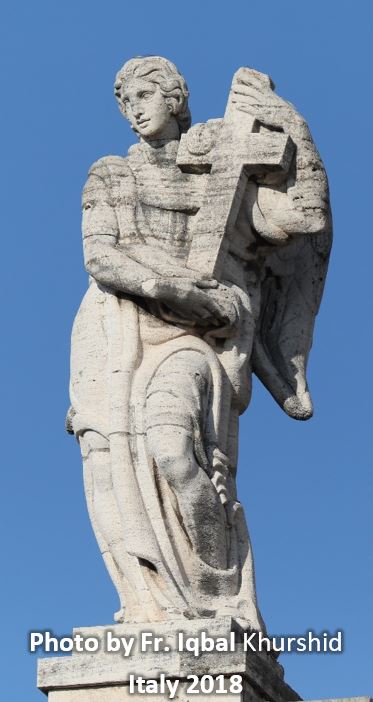 February 11, 2022