---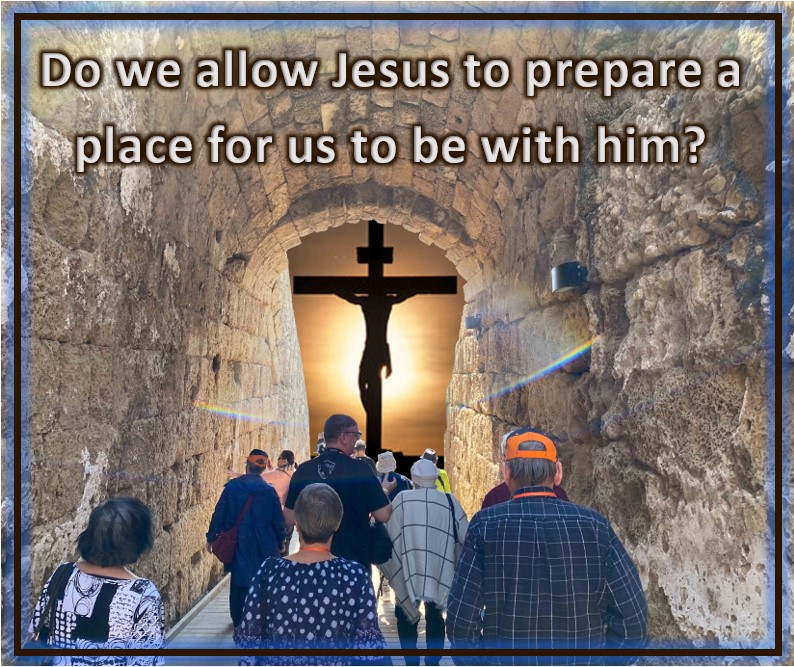 5th Sunday in Easter Time Year-A ~ May 7, 2023
HE PREPARES A PLACE FOR US                         
As we continue our Easter journey, once again we are invited to reflect on our closeness with the Lord who prepares a place for us to be with him.  Jesus is continuing his farewell discourse as he is still sitting at the dining table. He has finished washing their feet and has completed the institution of two Sacraments: Sacrament of Holy Eucharist and Holy Order. He knows what is going on in the hearts of his disciples who are heartbroken to hear what is going to happen to their Master, Friend, Rabbi, and Teacher. He is strengthening them in their brokenness and sadness by saying "Do not let your hearts be troubled". This is our human feelings that it is very sad and painful to see when we lose someone from our families because the hurt which is caused by the loss is beyond explanation.
In the Book of Song of Songs, it is written "Love is as strong as death is" which means there is no guarantee when our life will end but death for sure will come. In the Book of Ecclesiastes (3:1-12) it's mentioned "For everything there is a season, and a time for every matter under heaven: a time to be born, and a time to die; a time to plant, and a time to pluck up what is planted; a time to kill, and a time to heal; a time to break down, and a time to build up; a time to weep, and a time to laugh; a time to mourn, and a time to dance;  a time to throw away stones, and a time to gather stones together; a time to embrace, and a time to refrain from embracing; a time to seek, and a time to lose; a time to keep, and a time to throw away; a time to tear, and a time to sew; a time to keep silence, and a time to speak; a time to love, and a time to hate; a time for war, and a time for peace. What gain have the workers from their toil?   I have seen the business that God has given to everyone to be busy with.  He has made everything suitable for its time; moreover, he has put a sense of past and future into their minds, yet they cannot find out what God has done from the beginning to the end".
For some people death is a means of receiving eternal life but on the other hand for some people death is just a destruction & ruin: "In the eyes of the foolish they seemed to have died, and their departure was thought to be a disaster, and their going from us to be their destruction; but they are at peace. For though in the sight of others they were punished, their hope is full of immortality" (Wisdom 3:2-4).
We must feel the smell of God when our Saviour is preparing a place for us to be with him. Let me share this wonderful story of young girl who felt the smell of God though little.
A cold March wind danced around the dead of night in Dallas as the doctor walked into the small hospital room of Diana Blessing. She was still groggy from surgery. Her husband, David, held her hand as they braced themselves for the latest news. That afternoon of March 10, 1991, complications had forced Diana, only 24-weeks pregnant, to undergo an emergency Caesarean to deliver the couple's new daughter, Dana Lu Blessing. At 12 inches long and weighing only one pound nine ounces, they already knew she was perilously premature. Still, the doctor's soft words dropped like bombs. "I don't think she's going to make it," he said, as kindly as he could. "There's only a 10-percent chance she will live through the night, and even then, if by some slim chance she does make it, her future could be a very cruel one" Numb with disbelief, David and Diana listened as the doctor described the devastating problems Dana would likely face if she survived. She would never walk, she would never talk, she would probably be blind, and she would certainly be prone to other catastrophic conditions from cerebral palsy to complete mental deficiencies, and on and on.
"No! No!" was all Diana could say. She and David, with their 5-year-old son Dustin, had long dreamed of the day they would have a daughter to become a family of four. Now, within a matter of hours, that dream was slipping away. But as those first days passed, a new agony set in for David and Diana. Because Dana's underdeveloped nervous system was essentially 'raw', the lightest kiss or caress only intensified her discomfort, so they couldn't even cradle their tiny baby girl against their chests to offer the strength of their love. All they could do, as Dana struggled alone beneath the ultraviolet light in the tangle of tubes and wires, was to pray that God would stay close to their precious little girl. There was never a moment when Dana suddenly grew stronger. But as the weeks went by, she did slowly gain an ounce of weight here and an ounce of strength there. At last, when Dana turned two months old. her parents were able to hold her in their arms for the very first time. And two months later, though doctors continued to gently but grimly warn that her chances of surviving, much less living any kind of normal life, were next to zero, Dana went home from the hospital, just as her mother had predicted.
Five years later, when Dana was a petite but feisty young girl with glittering gray eyes and an unquenchable zest for life. She showed no signs whatsoever of any mental or physical impairment. Simply, she was everything a little girl can be and more. But that happy ending is far from the end of her story. One blistering afternoon in the summer of 1996 near her home in Irving, Texas, Dana was sitting in her mother's lap in the bleachers of a local ballpark where her brother Dustin's baseball team was practicing. As always, Dana was chattering nonstop with her mother and several other adults sitting nearby when she suddenly fell silent. Hugging her arms across her chest, little Dana asked, "Do you smell that?" Smelling the air and detecting the approach of a thunderstorm, Diana replied, "Yes, it smells like rain." Dana closed her eyes and again asked, "Do you smell that?" Once again, her mother replied, "Yes, I think we're about to get wet. It smells like rain." Still caught in the moment, Dana shook her head, patted her thin shoulders with her small hands and loudly announced, "No, it smells like Him. It smells like God when you lay your head on His chest." Tears blurred Diana's eyes as Dana happily hopped down to play with the other children. Before the rains came, her daughter's words confirmed what Diana and all the members of the extended Blessing family had known, at least in their hearts, all along. During those long days and nights of her first two months of her life, when her nerves were too sensitive for them to touch her, God was holding Dana on His chest and it is His loving scent that she remembers so well.
Jesus while sitting at the dinning table is encouraging and strengthening his disciples by saying that he is going to prepare a place for them so that they may be with him. What does it mean to be with the world? I believe the story above is a beautiful example of feeling God's presence once we are gone back to him. St. Clement says "Beloved, Jesus Christ is our salvation, he is the high priest through whom we present our offerings and the helper who supports us in our weakness. Through him our gaze penetrates the heights of heaven, and we see as in a mirror, the most holy face of God. Through Christ the eyes of our hearts are opened, and our weak and clouded understanding reaches up toward the light. Through him the Lord God willed that we should taste eternal knowledge, for Christ is the radiance of God's glory, and as much greater than the angels as the name God has given him is superior to theirs. Let us, then, preserve the unity of the body that we form in Christ Jesus, and let everyone give his neighbor the deference to which his particular gifts entitle him. Let the strong care for the weak and the weak respect the strong. Let the wealthy assist the poor and the poor man thank God for giving him someone to supply his needs. The wise man should show his wisdom not by his eloquence but by good works; the humble man should not proclaim his own humility but leave others to do so; nor must the man who preserves his chastity ever boast of it but recognize that the ability to control his desires has been given him by another. Think, my brothers, of how we first came into being, of what we were at the first moment of our existence. Think of the dark tomb out of which our Creator brought us into his world where he had his gifts prepared for us even before we were born. All this we owe to him and for everything we must give him thanks. To him be glory for ever and ever. Amen".
There is saying from the 2nd century author "they are happy, putting all their trust in the Cross, have plunged into the water of life". St. Maximus highlights the true meaning of Christ's resurrection in these words "Christ is risen. His rising brings life to the dead, forgiveness to sinners, and glory to the saints. And so, David the prophet summons all creation to join in celebrating the Easter festival: Rejoice and be glad, he cries, on this day which the Lord has made".
An atheist professor of philosophy speaks to his class on the problem science has with God, The Almighty. He asks a believer…
Prof: So you believe in God?
Student: Absolutely, sir.
Prof: Is God good?
Student: Sure.
Prof: Is God all-powerful?
Student: Yes.
Prof: My brother died of cancer even though he prayed to God to heal him. Most of us would attempt to help others who are ill, but God didn't. How is this God good then? Hmm?
(Student is silent.)
Prof: You can't answer, can you? Let's start again, young fella. Is God good?
Student: Yes.
Prof: Is Satan good?
Student: No.
Prof: Where does Satan come from?
Student: From…God…
Prof: That's right. Tell me son, is there evil in this world?
Student: Yes.
Prof: Evil is everywhere, isn't it? And God did make everything, correct?
Student: Yes.
Prof: So who created evil?
(Student does not answer.)
Prof: Is there sickness? Immorality? Hatred? Ugliness? All these terrible things exist in the world, don't they?
Student: Yes, sir.
Prof: So, who created them?
(Student has no answer.)
Prof: Science says you have 5 senses you use to identify and observe the world around you. Tell me, son, have you ever seen God?
Student: No, sir.
Prof: Tell us if you have ever heard your God?
Student: No, sir.
Prof: Have you ever felt your God, tasted your God, smelt your God? Have you ever had any sensory perception of God for that matter?
Student: No, sir. I'm afraid I haven't.
Prof: Yet you still believe in Him?
Student: Yes.
Prof: According to empirical, testable, demonstrable protocol, science says your God doesn't exist. What do you say to that, son?
Student: Nothing. I have only my faith.
Prof: Yes. Faith. That is the problem science has.
Student: Professor, is there such a thing as heat?
Prof: Yes.
Student: And is there such a thing as cold?
Prof: Yes.
Student: No, sir. There isn't.
(The lecture theatre becomes very quiet with this turn of events.)
Student: Sir, you can have lots of heat, even more heat, superheat, mega heat, white heat, a little heat or no heat, but we don't have anything called cold. We can hit 458 degrees below zero which is no heat, but we can't go any farther after that. There is no such thing as cold. Cold is only a word we use to describe the absence of heat. We cannot measure cold. Heat is energy. Cold is not the opposite of heat, sir, just the absence of it.
(There is pin-drop silence in the lecture theatre.)
Student: What about darkness, Professor? Is there such a thing as darkness?
Prof: Yes. What is night if there isn't darkness?
Student: You're wrong again, sir. Darkness is the absence of something. You can have low light, normal light, bright light, flashing light, but if you have no light constantly, you have nothing, and it's called darkness, isn't it? In reality, darkness isn't. If it were, you would be able to make darkness darker, wouldn't you?
Prof: So, what is the point you are making, young man?
Student: Sir, my point is your philosophical premise is flawed.
Prof: Flawed? Can you explain how?
Student: Sir, you are working on the premise of duality. You argue there is life, and then there is death, a good God and a bad God. You are viewing the concept of God as something finite, something we can measure. Sir, science can't even explain a thought. It uses electricity and magnetism but has never seen, much less fully understood either one. To view death as the opposite of life is to be ignorant of the fact that death cannot exist as a substantive thing. Death is not the opposite of life: just the absence of it. Now tell me, Professor. Do you teach your students that they evolved from a monkey?
Prof: If you are referring to the natural evolutionary process, yes, of course I do.
Student: Have you ever observed evolution with your own eyes, sir?
(The Professor shakes his head with a smile, beginning to realize where the argument is going.)
Student: Since no one has ever observed the process of evolution at work and cannot even prove that this process is an ongoing endeavour, are you not teaching your opinion, sir? Are you not a scientist but a preacher?
(The class is in uproar.)
Student: Is there anyone in the class who has ever seen the Professor's brain?
(The class breaks out into laughter.)
Student: Is there anyone here who has ever heard the Professor's brain, felt it, touched or smelt it? No one appears to have done so. So, according to the established rules of empirical, stable, demonstrable protocol, science says that you have no brain, sir. With all due respect, sir, how do we then trust your lectures?
(The room is silent. The professor stares at the student, his face unfathomable.)
Prof: I guess you'll have to take them on faith, son.
Student: That is it, sir. The link between man and God is faith. That is all that keeps things moving and alive.
St. Cyril of Alexandria reflecting on the Letter to the Romans, brings us all together to feel the presence of the Lord as he prepares place for us to be with him. Though many, we are one body, and members one of another, united by Christ in the bonds of love. Christ has made Jews and Gentiles one by breaking down the barrier that divided us and abolishing the law with its precepts and decrees. This is why we should all be of one mind and if one member suffers some misfortune, all should suffer with him; if one member is honored, all should be glad. St. Paul says: Accept one another as Christ accepted you, for the glory of God. Now accepting one another means being willing to share one another's thoughts and feelings, bearing one another's burdens, and preserving the unity of the Spirit in the bond of peace. This is how God accepted us in Christ, for John's testimony is true and he said that God the Father loved the world so much that he gave his own Son for us. God's Son was given as a ransom for the lives of us all. He has delivered us from death, redeemed us from death and from sin. St. Paul throws light on the purpose of God's plan when he says that Christ became the servant of the circumcised to show God's fidelity. God had promised the Jewish patriarchs that he would bless their offspring and make it as numerous as the stars of heaven. This is why the divine Word himself, who as God holds all creation in being and is the source of its well-being, appeared in the flesh and became man. He came into this world in human flesh not to be served, but, as he himself said, to serve and to give his life as a ransom for many".
He continues to say "Christ declared that his coming in visible form was to fulfill the promise made to Israel. I was sent only to the lost sheep of the house of Israel, he said. Paul was perfectly correct, then, in saying that Christ became a servant of the circumcised to fulfill the promise made to the patriarchs and that God the Father had charged him with this task, as also with the task of bringing salvation to the Gentiles, so that they too might praise their Savior and Redeemer as the Creator of the universe. In this way God's mercy has been extended to all men, including the Gentiles, and the mystery of the divine wisdom contained in Christ has not failed in its benevolent purpose. In the place of those who fell away the whole world has been saved".
The exclamation of St. Stephen in the first reading opens new horizons to understand the true meaning of inner peace and consolation that comes from the Lord: "But filled with the Holy Spirit, he gazed into heaven and saw the glory of God and Jesus standing at the right hand of God. "Look," he said, "I see the heavens opened and the Son of Man standing at the right hand of God!". The faith and trust of St. Stephen in the Lord eliminates his pain and suffering because he knew that Lord is not going to abandon him.
St. Peter in the 2nd Reading, invites everyone to work for the eternal salvation like grown ups "Like newborn infants, long for the pure, spiritual milk, so that by it you may grow into salvation- if indeed you have tasted that the Lord is good. Come to him, a living stone, though rejected by mortals yet chosen and precious in God's sight, and like living stones, let yourselves be built into a spiritual house, to be a holy priesthood, to offer spiritual sacrifices acceptable to God through Jesus Christ".
In today's Gospel passage we hear the beginning of Jesus' so-called "farewell discourse." These are the words he addressed to the disciples at the end of the last Supper, just before facing the Passion. In such a dramatic moment Jesus began by saying, "Do not let your hearts be troubled." He says it to us, too, in the dramas of life. But how can we make sure that our hearts are not troubled? Because our hearts do become troubled. We could become lonely and heartbroken, if without mutual relationships are missing or lacking with the Lord.  The Lord points out two remedies to being troubled. The first is, "Believe in me". It would seem to be rather theoretical, or abstract advice. Instead, Jesus wants to tell us something specific. He knows that, in life, the worst anxiety, anguish, comes from the feeling of not being able to cope, from feeling alone and without points of reference when faced with events. This anguish, in which difficulties are added to difficulties, cannot be overcome alone. We need Jesus' help, and that is why Jesus asks us to have faith in him, that is, not to rely on ourselves, but on him. Because liberation from being troubled requires trust. Relying on Jesus, taking the leap. And this is the freedom from being troubled. And Jesus has risen and is alive precisely to be always by our side. So, we can say to him, "Jesus, I believe that you have risen and that you are by my side. I believe that you are listening to me. I bring you what upsets me, my troubles: I have faith in you, and I entrust myself to you."
Then there is a second remedy to being troubled, which Jesus expresses with these words: "In my Father's house there are many rooms. I'm going to prepare a place for you". This is what Jesus did for us: he reserved us a place in Heaven. He took our humanity upon himself to take it beyond death, to a new place, to Heaven, so that where he is, we might also be there. It is the certainty that consoles us: there is a reserved place for everyone. There's a place for me, too. Each of us can say: there is a place for me. We do not live aimlessly and without destination. We are expected, we are precious. God is in love with us, we are his children. And for us he has prepared the most worthy and beautiful place: Paradise. Let us not forget this: the dwelling place that awaits us is Paradise. Here we are passing through. We are made for Heaven, for eternal life, to live forever. Forever: it's something we can't even imagine now. But it is even more beautiful to think that this forever will be entirely in joy, in full communion with God and with others, without more tears, without resentments, without divisions and troubles. Surely, we are troubled as uncertainty is growing day by day   and seems there is nothing positive coming up. Only he can wipe our tears as St. John writes in the Book of Revelation (21:1-5).
St. John says "Beloved, we are God's children now; what we will be, has not yet been revealed. What we do know is this: when he is revealed, we will be like him, for we will see him as he is" (1 John 3:2).
Do we allow Jesus to prepare a place for us to be with him?
Other Sermons In This Series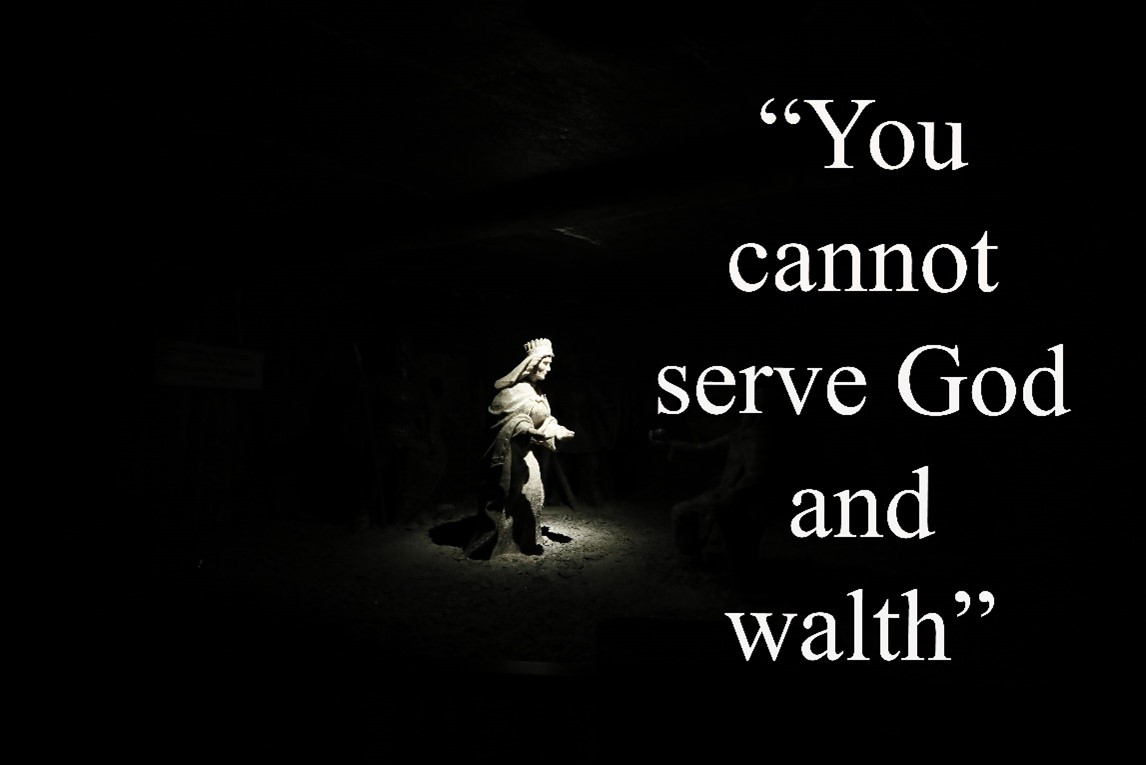 September 16, 2022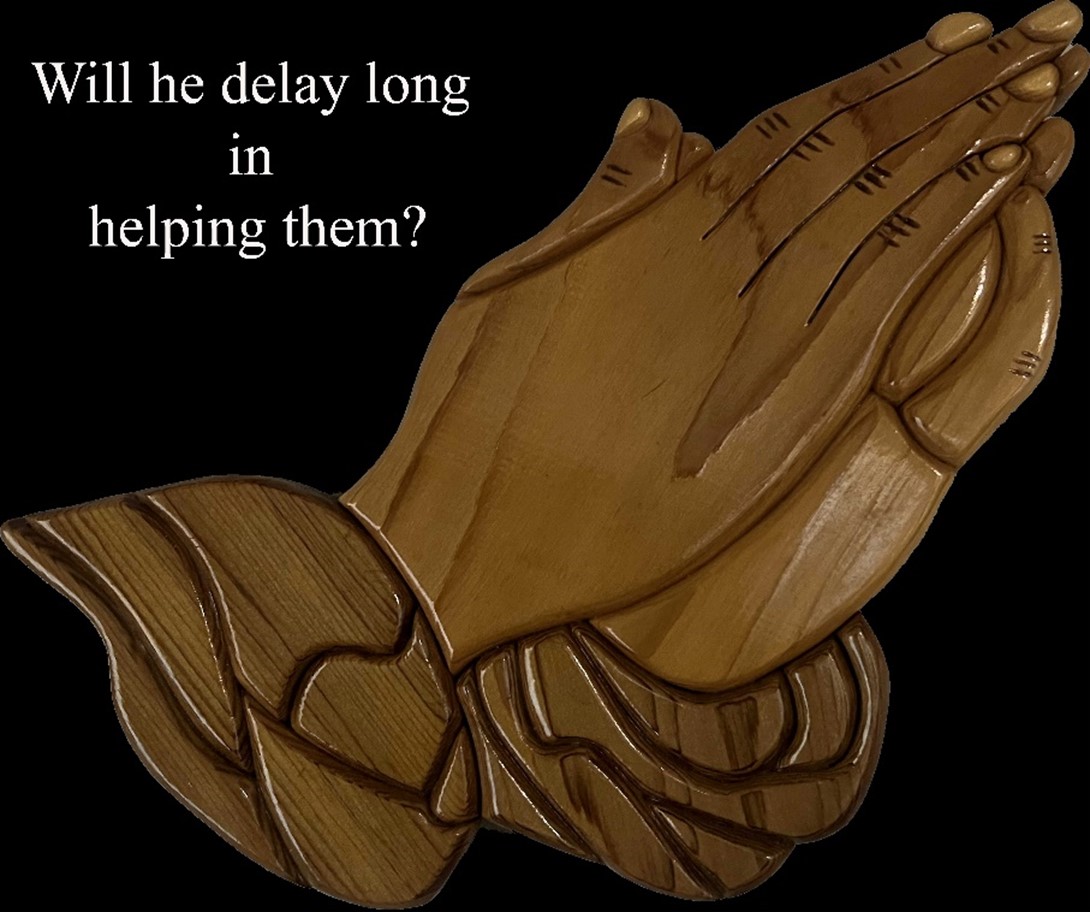 October 14, 2022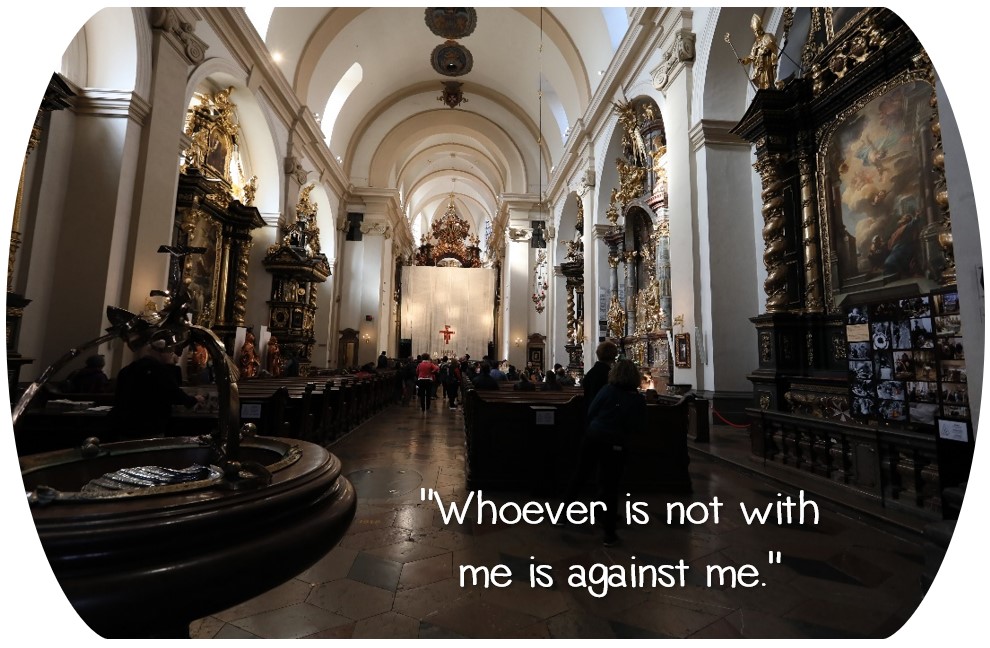 November 10, 2022