---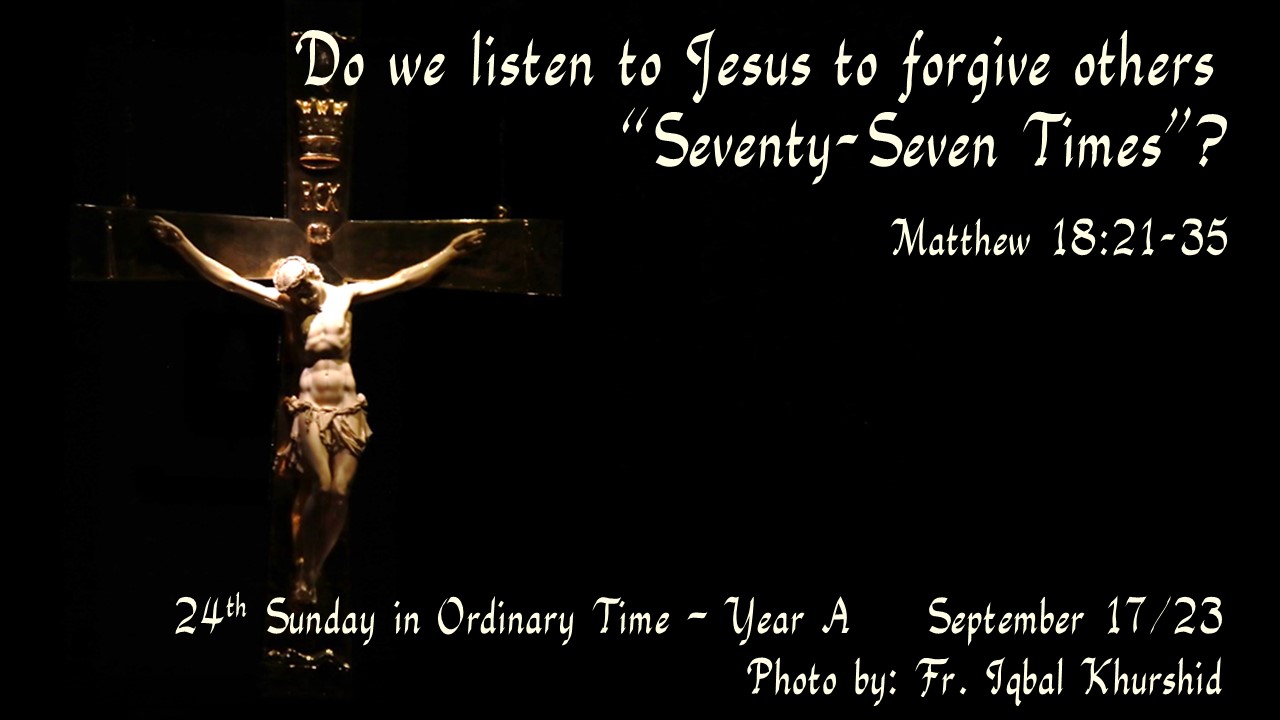 24th Sunday in Ordinary Time – Year A ~ September 17, 2023
SEVENTY-SEVEN TIMES
Last Sunday we reflected on how to forgive and correct our brothers and sisters without embarrassing them in public with love however, today we are invited to meditate on the personal aspect of forgiveness. How can we follow the mathematics of Jesus of "Seventy-Seven Times" when it comes to forgiving? Are words enough to forgive or actions are also required to forgive? I agree with St. Peter Claver who shared his experience of helping African slaves in the 17th century as many of them got sick and treated inhumane way, said, "This was how we spoke to them, not with words but with our hands and our actions. And in fact, convinced as they were that they had been brought here to be eaten, any other language would have proved utterly useless. Then we sat, or rather knelt, beside them and bathed their faces and bodies with wine. We made every effort to encourage them with friendly gestures and displayed in their presence the emotions which somehow naturally tend to hearten the sick".
The question of St. Peter today "how many times should I forgive my brother or sister, as many as seven times, represents the general human mentality?  Many times, we fall into the temptation of choosing wrong which is worse than the disease to face the reality of life. An old woman had two servants. Everyday the woman would wake up as soon as her cock started crowing. Then she would rouse the servants as well and ask them to begin the day's work.
The servants did not like to get up early in the morning. All the time they were thinking what to do to have longer and undisturbed sleep in the morning.
One day one servant said to the other, "Let us kill the cock. If there is no cock, there will be no crowing. If there is no crowing, the mistress won't wake up early in the morning. If she does not wake up early in the morning, none will disturb our quiet sleep."
The other servant agreed. So, the next day they killed the cock. Now that there was no cock, the old woman would not know the exact time. She would wake up even earlier than before. Once she was out of her bed, she would not let her servants remain in bed.
The cock was gone. But the servants had a harder time than before.
St. Albert the Great once wrote: "May the love of humility expel the spirit of pride, source of all sin, and may meekness mitigate those who are inflated with pride. May those who with their offenses have exasperated many, reconciled among themselves, seek to enter into the unity of peace. Do not return evil for evil, but rather forgive each other, as Christ has forgiven us (Rm 12, 17) Conquer human enmity with peace…
May we, who daily need the remedies of indulgence, forgive without difficulty the faults of others. If we say to the Lord, our Father: 'forgive us our offenses, as we forgive those who offend us (Mt 6, 12), ' it is absolutely certain that, in forgiving the offenses of others, we dispose ourselves to receive divine clemency".
Forgiveness is liberating to the forgiver and the offender. For the forgiver, the suffocation of anger lifts; the liberation of letting go is physically, mentally, and emotionally healthy. After forgiving, someone could realize that withholding forgiveness and seeking revenge would lock him/her into a never-ending cycle of anger. Forgiveness offered him/her the "ability to regain control when we experience something that seems to take every choice away from us."
Should we forgive those who not only do not ask for it, fail to display any remorse, snap back at any notice of their wrongdoing, or are dead? I believe yes, we should forgive because our Saviour even suffered to death, even death on a Cross, has given us the example to forgive "Father, forgive them because they don't know what they do". Sometimes "Forgiveness is not necessarily a two-way street," nor is it necessarily the banishing of anger. It is allowing oneself to feel whatever emotions he/she feels and to deal with it. Forgiving also has a practical benefit. Holding on to a traumatic past does nothing but consume your present emotional space. Forgiveness, it turns out, is more a process than a single decision. Sometimes, forgiveness takes an unusual course. The world would be a far better place if we practiced more of what the people have discovered. It would be less angry and more giving, less anguished and more empathetic, less vengeful, and more loving. The angry and unforgiving soul sometimes creates such a hole that there is a fear of sinking into the deepest and darkest waters of hopelessness and fear that no one can repair. However, people who are open to forgive others, not only repair their lives but the lives of others as well.
We pay close attention to the Beatitudes of the Lord; we should understand that everything is coming out of forgiveness and love. If we fail to forgive someone then how can we be pure in heart, peace makers, poor in spirit or rejoice in the times of our trials and tribulations. St. Leo the Great reflecting on the Beatitudes of the Lord says "The blessedness of seeing God is justly promised to the pure of heart. For the eye that is unclean would not be able to see the brightness of the true light, and what would be happiness to clear minds would be a torment to those that are defiled. Therefore, let the mists of worldly vanities be dispelled, and the inner eye be cleansed of all the filth of wickedness, so that the soul's gaze may feast serenely upon the great vision of God. It is to the attainment of this goal that the next words refer to: Blessed are the peacemakers, for they shall be called sons of God. This blessedness, dearly beloved, does not derive from any casual agreement or from any and every kind of harmony, but it pertains to what the Apostle says: Be at peace before the Lord, and to the words of the prophet: Those who love your law shall enjoy abundant peace; for them it is no stumbling block.
Even the most intimate bonds of friendship and the closest affinity of minds cannot truly lay claim to this peace if they are not in agreement with the will of God. Alliances based on evil desires, covenants of crime and pacts of vice—all lie outside the scope of this peace. Love of the world cannot be reconciled with love of God, and the man who does not separate himself from the children of this generation cannot join the company of the sons of God. But those who keep God ever in their hearts and are anxious to preserve the unity of the spirit in the bond of peace, never dissent from the eternal law as they speak the prayer of faith. Your will be done on earth as it is in heaven. These then are the peacemakers; they are bound together in holy harmony and are rightly given the heavenly title of sons of God, co-heirs with Christ. And this is the reward they will receive for their love of God and neighbor: when their struggle with all temptation is finally over, there will be no further adversities to suffer or scandal to fear; but they will rest in the peace of God undisturbed, through our Lord who lives and reigns with the Father and the Holy Spirit for ever and ever. Amen".
One day a man was asked to paint a boat of an owner of that boat. He brought with him paint and brushes and began to paint the boat a bright red, as the owner asked him to.
While painting, he realized there was a hole in the hull and decided to repair it. When finished painting, he received his money and left. The next day, the owner of the boat came to the painter and presented him with a nice check, much higher than the payment for painting. The painter was surprised: "You've already paid me for painting the boat", he said. But this is not for the paint job. It is for having repaired the hole in the boat. Ah! But it was such a small service … certainly it is not worth paying me such a high amount for something so insignificant! My dear friend, you do not understand. Let me tell you what happened. When I asked you to paint the boat, I forgot to mention the hole. When the boat dried, my kids took the boat and went on a fishing trip. They did not know about the hole. I was not at home at that time. When I returned and noticed they had taken the boat, I was desperate because I remembered that the boat had a hole. Imagine my relief and joy when I saw them returning from fishing. Then, I examined the boat and found that you had repaired the hole! You see now what you did? You saved the life of my children! I do not have enough money to pay for your "small" good deed!
The boat represents our life and the hole in the boat shows the depth of our sins. To repair this hole, we need forgiveness with no limits. In today's First Reading we are warned to be careful not to get into habits of committing sins and anger but living a life worthy of the Lord. "Anger and wrath, these also are abominations, yet a sinner holds on to them". The vengeful will face the Lord's vengeance, for he keeps a strict account of their sins. Forgive your neighbor the wrong he has done, and then your sins will be pardoned when you pray. Does anyone harbor anger against another, and expect healing from the Lord? If one has no mercy toward another like himself, can he then seek pardon for his own sins? If a mere mortal harbors wrath, who will make an atoning sacrifice for his sins? Remember the end of your life, and set enmity aside; remember corruption and death, and be true to the commandments. Remember the commandments, and do not be angry with your neighbor; remember the covenant of the Most High and overlook faults. Refrain from strife, and your sins will be fewer; for the hot-tempered kindle strife, and the sinner disrupts friendships and sows' discord among those who are at peace.
In the Gospel, St. Peter presents a very common situation which all of us face or show every day and that is called our human understanding of forgiveness. In the ancient Jewish culture and in many cultures in modern times, to forgive someone two time or three times was and is considered a great act of love and forgiveness. Is it easy to forgive someone over and again? In our human understanding I guess our answer would be absolutely no. However, on the other hand, Jesus is going opposite of the prevailing understanding of forgiveness "Seven Times seventy" meaning no limit and without any second option. The forgiveness that Jesus is talking about means to dismiss it, to leave it behind, to send it away, to release it. One can ask the question, how do I know if there is somebody I have not forgiven? Well, if there is somebody who has offended us, hurt us, abused us, somebody who has wronged us in childhood, student life and at our workplace and we have never let them off the hook, to this day, when we think of that person, we only think of the offense and we resent them, then we have never forgiven them and therefore rather than freedom, we are in bondage to them!
St. Matthew, being a tax collector, experienced the pain of listening to other people who considered him the biggest sinner in society and was hurt and rejected. For him, the elements of forgiveness were very important, not only from God but also from humans. Through the question of St. Peter to Jesus, he was trying to show us the following:
Forgiveness is not an element of pride that "oh I have forgiven you" but it is a matter of showing humility and believing that God will also forgive me. The answer of Jesus sums up everything that there is no limit in forgiveness.
Secondly, through the parable he is showing us the mirror to see ourselves how we act and react when it comes to receive and give forgiveness. The man in the parable pleaded forgiveness from the king but when it came to him to forgive the other, he refused. Don't we have the same attitude?
Lastly, St. Matthew reminds us that in forgiveness and love there are no limits and no boundaries. St. Paul writes in the Letter to the Colossians (3:12-14), "Therefore, as the elect of God, holy and beloved, put-on tender mercies, kindness, humbleness of mind, meekness, longsuffering; bearing with one another, and forgiving one another, if anyone has a complaint against another, even as Christ forgave you, so you also must do."
We must remember the words of St. Paul "Let no corrupt communication proceed out of your mouth, but what is good for necessary edification, that it may impart grace to the hearers. And do not grieve the Holy Spirit of God, by whom you were sealed for the day of redemption. Let all bitterness, wrath, anger, clamor, and evil speaking be put away from you, with all malice. And be kind to one another, tender hearted, forgiving one another, just as God in Christ also forgave you" (Ephesians 4:29-32)
In the words of the Lord "Seventy-Seven Times" is hidden love who leaves ninety-nine and goes after one to find and rejoices.
Remember in the name of JesUs is U.
Before U were thought of or time had begun,
God had stuck U in the name of His Son.
And each time U pray, you'll see it's true,
You can't spell out JesUs and not include U.
U are a pretty big part of His wonderful name,
For U, he was born; that's why He came.
And His great love for U is the reason that he died,
It even takes U to spell crUcified.
Isn't it thrilling and splendidly grand,
He rose from the dead with U in His plan.
The stones split away, the gold trUmpet blew,
and this word ressUrection is spelled with a U.
When Jesus left the earth at His upward ascension,
He felt there was one thing He just had to mention.
"Go into the world and tell them it's true,
That I love them all-Just like I love U.
So many great people are spelled with a U,
Don't they have the right to know JesUs too?
It all depends now on what U will do,
He'd like them to know, but it all starts with U.
Will U pass it on?
JesUs Loves U!!!
Other Sermons In This Series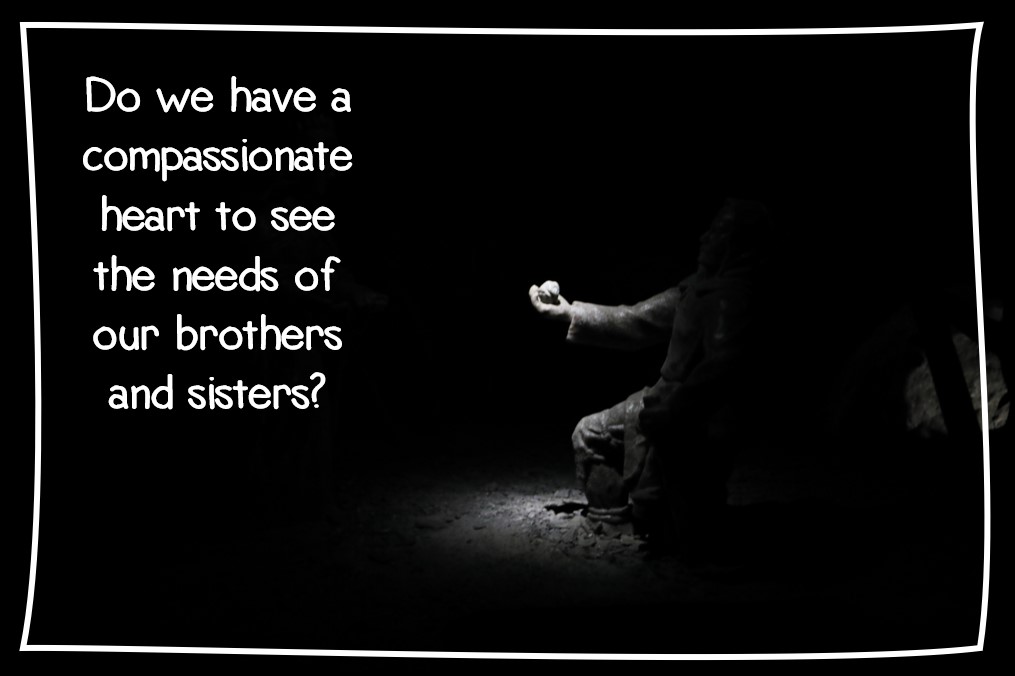 September 23, 2022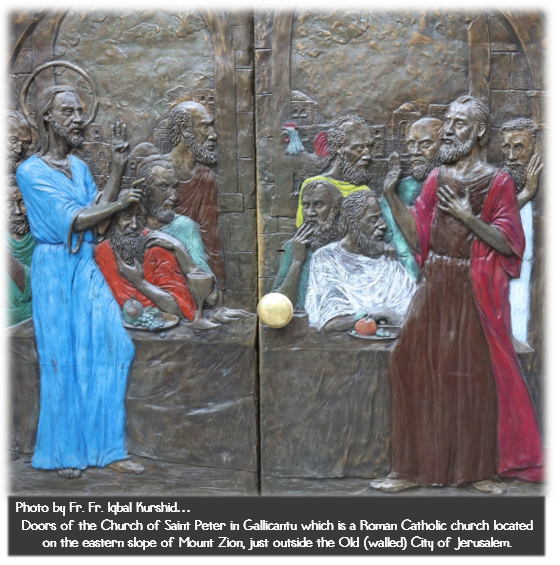 May 13, 2022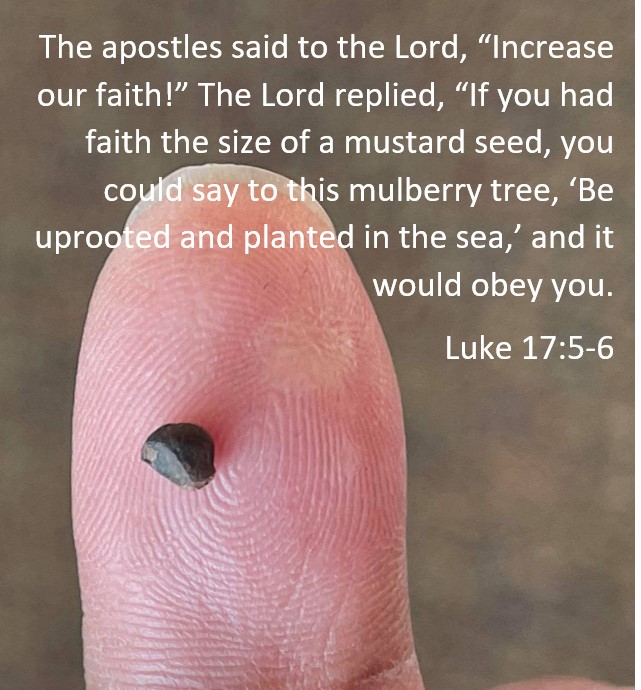 September 29, 2022