---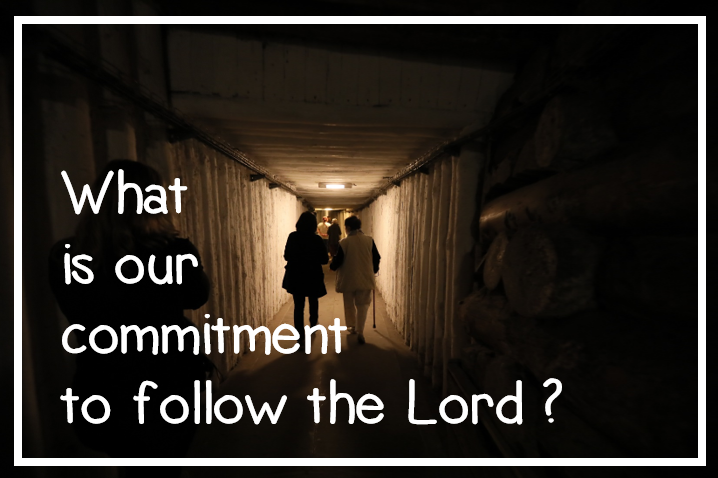 13th Sunday in Ordinary Time Year C ~ June 26, 2022
NO PARTIALITY IN FOLLOWING
We all want to follow someone, sometimes fully and other times partially. I guess it all depends on our modes of daily life. Sometimes we follow a single person because of his/her talent, eloquence in speech, physique, and or maybe he/she is our role model. But sometimes we like to follow crowds because we all want to be liked and accepted. The desire to fit in is so strong that people sometimes conform to a group consensus even when it goes against their own judgment—at least in public. In private, they're much more likely to follow their own minds. However according to the Sacred Scripture, God wants us to follow him fully and without any partiality. If we read the first three chapters of the Book of Genesis, we can see the real example with Adam and Eve to be fully committed to the Lord however they were failed to do so and then they must leave the garden of Eden. There are lots of examples of following either fully or partially.
 St. Bonaventure reflecting on the mission and purpose of Christ's life, invites us to commit ourselves completely to him; "Take thought now, redeemed man, and consider how great and worthy is he who hangs on the cross for you. His death brings the dead to life, but at his passing heaven and earth are plunged into mourning and hard rocks are split asunder. It was a divine decree that permitted one of the soldiers to open his sacred side with a lance. This was done so that the Church might be formed from the side of Christ as he slept the sleep of death on the cross, and so that the Scripture might be fulfilled: They shall look on him whom they pierced. The blood and water which poured out at that moment were the price of our salvation. Flowing from the secret abyss of our Lord's heart as from a fountain, this stream gave the sacraments of the Church the power to confer the life of grace, while for those already living in Christ it became a spring of living water welling up to life everlasting".
He continues to say "Arise, then, beloved of Christ! Imitate the dove that nests in a hole in the cliff, keeping watch at the entrance like the sparrow that finds a home. There like the turtledove hide your little ones, the fruit of your chaste love. Press your lips to the fountain, draw water from the wells of your Savior; for this is the spring flowing out of the middle of paradise, dividing into four rivers, inundating devout hearts, watering the whole earth and making it fertile. Run with eager desire to this source of life and light, all you who are vowed to God's service. Come, whoever you may be, and cry out to him with all the strength of your heart. "O indescribable beauty of the most high God and purest radiance of eternal light! Life that gives all life, light that is the source of every other light, preserving in everlasting splendor the myriad flames that have shone before the throne of your divinity from the dawn of time! Eternal and inaccessible fountain, clear and sweet stream flowing from a hidden spring, unseen by mortal eye! None can fathom your depths nor survey your boundaries, none can measure your breadth, nothing can sully your purity. From you flows the river which gladdens the city of God and makes us cry out with joy and thanksgiving in hymns of praise to you, for we know by our own experience that with you is the source of life, and in your light, we see light".
God calls us to carry his mission without any partiality or excuses because God has chosen us to be his from our mother's womb (Please read Jeremiah 1:4-10 & Isaiah 6). However most the time we are like a person in the following poem written by an unknown author…
I knelt to pray but not for long;
I had too much to do.
I had to hurry and get to work
For bills would soon be due.
So I knelt and said a hurried prayer
And jumped up off my knees.
My Christian duty was now done.
My soul could rest at ease.
All day long, I had no time
To spread a word of cheer.
No time to speak of Christ to friends.
They'd laugh at me I'd fear.
No time, no time, too much to do;
That was my constant cry.
No time to give to souls in need,
But at last the time, the time to die.
I went before the Lord.
I came, I stood with downcast eyes.
For in his hands, God held a book;
It was the book of life.
God looked into his book and said,
"Your name I cannot find.
I once was going to write it down
But never found the time."
Do we have time for the Lord?
In the First Reading the Lord is asking Elijah to anoint Elisha a prophet for him to carry on his mission by instructing Israelites to live righteous lives. After Elijah was taken up to heaven, Elisha continued his mission without any partiality to bring the saving message of the Lord to people. (Please read more about Elisha).
For us Blessed Virgin Mary is a perfect role model to follow the Lord even up to the Holy Cross. She in her inmost depths with great simplicity was listening to and meditating on the Word of God and on what was happening to Jesus. She followed her Son with deep conviction and with steadfast hope.  How much time do we spend to meditate on the words of the Saviour? St. Laurence had a deep understanding of Blessed Virgin Mary's role in the history of our salvation: "While Mary contemplated all she had come to know through reading, listening and observing, she grew in faith, increased in merits, and was more illuminated by wisdom and more consumed by the fire of charity. The heavenly mysteries were opened to her, and she was filled with joy; she became fruitful by the Spirit, was being directed toward God, and watched over protectively while on earth. So remarkable are the divine graces that they elevate one from the lowest depths to the highest summit and transform one to a greater holiness. How entirely blessed was the mind of the Virgin which, through the indwelling and guidance of the Spirit, was always and in every way open to the power of the Word of God. She was not led by her own senses, nor by her own will; thus, she accomplished outwardly through her body what wisdom from within gave to her faith. It was fitting for divine Wisdom, which created itself a home in the Church, to use the intervention of the most blessed Mary in guarding the law, purifying the mind, giving an example of humility, and providing a spiritual sacrifice. Imitate her, O faithful soul. Enter into the deep recesses of your heart so that you may be purified spiritually and cleansed from your sins. God places more value on good will in all we do than on the works themselves. Therefore, whether we give ourselves to God in the work of contemplation or whether we serve the needs of our neighbor by good works, we accomplish these things because the love of Christ urges us on. The acceptable offering of the spiritual purification is accomplished not in a man-made temple but in the recesses of the heart where the Lord Jesus freely enters".
Today's Gospel Reading shows a very important step in Christ's life: the moment when, as St Luke writes: "He set his face to go to Jerusalem". Jerusalem is the final destination where Jesus, at his last Passover, must die and rise again and thus bring his mission of salvation to fulfilment. From that moment, after that "firm decision" Jesus aimed straight for his goal and in addition said clearly to the people he met and who asked to follow him what the conditions were: to have no permanent dwelling place; to know how to be detached from human affections and not to give in to nostalgia for the past. Jesus, however, also told his disciples to precede him on the way to Jerusalem and to announce his arrival, but not to impose anything: if the disciples did not find a readiness to welcome him, they should go ahead, they should move on. Jesus never imposes, Jesus is humble, Jesus invites. If you want to, come. The humility of Jesus is like this: he is always inviting but never imposing. Is it easy to follow Jesus? May be not but he gives us the courage and strength to be his faithful servants to carry our cross and deny ourselves.
 In the Father, Jesus found the strength and light for his journey. And Jesus was free, he took that decision freely. Jesus wants us to be Christians, freely as he was, with the freedom which comes from this dialogue with the Father, from this dialogue with God.  We have had a marvellous example of what this relationship with God is like, a recent and marvellous example. Pope Benedict XVI gave us this great example when the Lord made him understand, in prayer, what the step was that he had to take. With a great sense of discernment and courage, he followed his conscience, that is, the will of God speaking in his heart. And this example of our Father does such great good to us all, as an example to follow.
 Today's Gospel also shows us some very interesting characters to reflect on our own commitment to the Lord. The evangelist presents us with the three people – three cases of vocation, we might say – which highlights what is required of those who want to follow Jesus all the way to the end as Holy Father reflects.
 The first character promises: "I will follow you wherever you go" . Generous! But Jesus replies that the son of man, unlike the foxes that have dens and birds have nests, "has nowhere to lay his head ". The absolute poverty of Jesus. Jesus, in fact, left the family home and has renounced all security to proclaim the Kingdom of God to the lost sheep, His people. So, Jesus showed us his disciples that our mission in the world cannot be static, but that of travelling form place to place to preach the good news. The Christian is a travelling exhibition. The Church by its nature is in motion, it is not sedentary and quiet in it's own enclosure. Is open to the widest horizons. Sent-the Church is sent! -to bring the Gospel to the streets and reach the human existential suburbs. This is the first person.
The second character that Jesus meets receives the call directly from Him, however replies: "Lord, let me first go and bury my father". It is a legitimate request, based on the commandment to honour your father and mother. However, Jesus replies, "let the dead bury their dead". With these words, deliberately provocative, he intends to assert the primacy of discipleship and the proclamation of the Kingdom of God, even on the most important, such as the family. The urgency to announce the Gospel, that breaks the chain of death and inaugurates eternal life, does not admit delays, but it requires readiness and availability. Therefore, the Church is itinerant, and the Church is decided, it acts quickly on time, without waiting.
 The third character wants to follow Jesus but on one condition: he will do so after going to take leave from his relatives. And the master says: "no one who puts his hand to the plough and looks back is fit for the Kingdom of God". The following of Jesus excludes regrets and backward looks; it requires the virtue of decision.
 Today Sacred Scripture invites us to commit ourselves full and without any partiality. There will be obstacles and difficulties, but Lord will give us the strength to be strong.  Remember he has purchased us with his blood.
 One Easter Sunday morning, a pastor came to the Church carrying a rusty, bent, old bird cage, and set it by the pulpit. Several eyebrows were raised and, as if in response, the pastor began to speak.
"I was walking through town yesterday when I saw a young boy coming toward me, swinging this bird cage. On the bottom of the cage were three little wild birds, shivering with cold and fright. I stopped the lad and asked, "What you got there son?"
"Just some old birds," came the reply.
"What are you gonna do with them?" I asked.
"Take 'em home and have fun with 'em. I'm gonna tease 'em and pull out their feathers to make 'em fight. I'm gonna have a real good time."
"But you'll get tired of those birds sooner or later. What will you do then?"
"Oh, I got some cats. They like birds. I'll take 'em to them."
The pastor was silent for a moment. "How much do you want for those birds, son?"
"Huh??!!! Why, you don't want them birds, mister. They're just plain old field birds. They don't sing – they ain't even pretty!"
"How much?"
The boy sized up the pastor as if he were crazy and said, "$10?".
The pastor reached in his pocket and took out a ten-dollar bill. He placed it in the boy's hand. In a flash, the boy was gone.
The pastor picked up the cage and gently carried it to the end of the alley where there was a tree and a grassy spot. Setting the cage down, he opened the door, and by softly tapping the bars persuaded the birds out, setting them free.
Well, that explained the empty bird cage on the pulpit, and then the pastor began to tell this story.
One day Satan and Jesus were having a conversation. Satan had just come from the Garden of Eden, and he was gloating and boasting.
"Yes, sir, I just caught the world full of people down there. Set me a trap, used bait I knew they couldn't resist. Got 'em all!"
"What are you going to do with them?" Jesus asked.
"Oh, I'm gonna have fun! I'm gonna teach them how to marry and divorce each other. How to hate and abuse each other. How to drink and smoke and curse. How to invent guns and bombs and kill each other. I'm really gonna have fun!"
"And what will you do when you get done with them?", Jesus asked.
"Oh, I'll kill 'em."
"How much do you want for them?"
"Oh, you don't want those people. They ain't no good. Why, you take them and they'll just hate you. They'll spit on you, curse you and kill you!! You don't want those people!!"
"How much?"
Satan looked at Jesus and sneered, "All your tears, and all your blood." Jesus paid the price.
The pastor picked up the cage he opened the door and he walked from the pulpit.
Other Sermons In This Series
September 08, 2022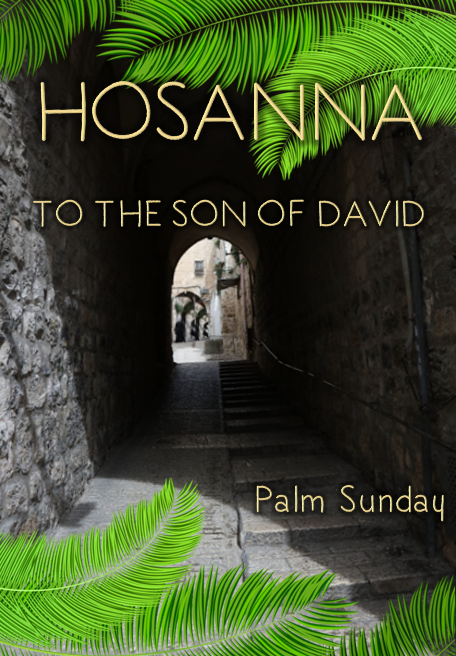 April 08, 2022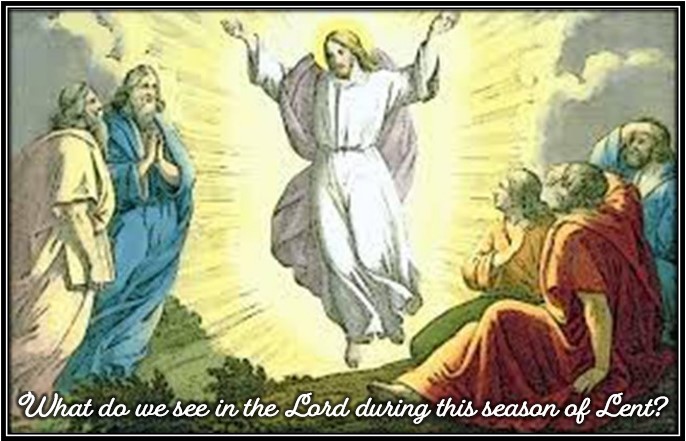 March 03, 2023